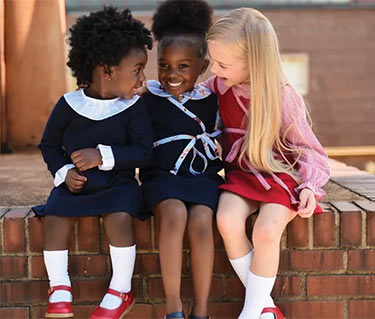 Windi McKeithan always pictured herself as a business owner, but her story shows that dreams sometimes unfold quicker than we imagine—and in unexpected ways.
Armed with a fashion merchandising degree, McKeithan thought that women's clothing was the path she would follow. However, after spending time in the world of children's clothing, she found a new dream. "I fell in love," she said.
When she was 23, she bought her first two stores: Ragamuffin Children's Boutique and Stride Rite. One year later, she opened her third store: Radical Rags. Since then, her boutiques have become staples across the Lowcountry.
McKeithan said, "By the grace of God, we kept going throughout the pandemic. It takes a village! Our customers are loyal, and our amazing team pulled together. I am so thankful we made it through."
These three stores offer something for everyone. "When you are a busy parent and you have so much to do, it is nice to come get what you need for everyone and not worry about it again," McKeithan relayed.
"We coordinate from head to toe with bows and shoes, belts, hats and sunglasses. There are new things in every season, along with basic year-round clothing, too," she added.
Whether you're shopping for back-to-school outfits or summer fun wardrobes, this one-stop-shop for children's and teen's clothing won't disappoint.
For more information, please visit ragamuffinchildrensboutique.com, or call 843-884-4814.
By Deborah Sledziona