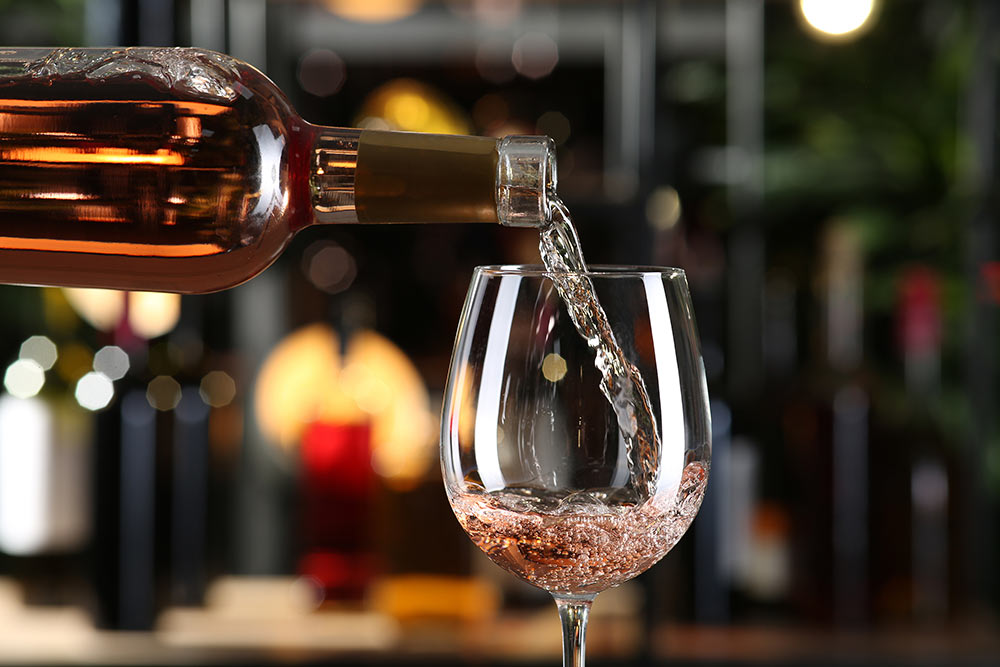 When warmer temperatures and sunny days begin to dominate the weather, rosé wine becomes ubiquitous in coastal towns all over the world. Rosé wine's association with coastal warm weather is for good reason — rosé allows us to enjoy the flavors of our favorite red wine grapes such as Cabernet Sauvignon, Sangiovese, Tempranillo, Pinot Noir and Grenache, Syrah, and Mourvèdre, while also providing the fresh and light flavor characteristics of flowers and citrus. This combination makes rosé the quintessential coastal and Mediterranean libation you'd expect in Southern France or the Amalfi coast…or even on the beaches of Charleston.
Seafood, grilled chicken, charcuterie and vegetables are all perfect pairings for quality rosé wine. The combination of red fruit, citrus zest, flowers and subtle spice all come together to support the fresh flavors of spring and summertime cuisine.
Here are some favorite SAVI Sommelier picks for quality juice at a reasonable price:
#1 – Château D'Esclans Rock Angel Rosé is the big brother to the more accessible Whispering Angel, but that's where the similarities end. Rock Angel is the epitome of the quality Provence style Rosé with substance. Made from Grenache and Vermentino — aka Rolle in France — the color is a pale peach. The nose is flush with raspberry, strawberry, orange zest and citrus flowers, and the palate is medium to full-bodied with a creamy texture. There's no wonder why this wine continually claims excellent ratings by the foremost wine experts.
#2 – Famiglia Pasqua 11 Minutes Rosé comes from the Italian Veneto region and gets its name from the length of time the wine sits on the skins of the grapes — exactly 11 minutes. This wine is made with local varieties of Corvina and Trebbiano di Lugana, but also with international varieties of Syrah and Carmenère. All these varieties lead to a very light rose-red color with a complex bouquet of strawberry, peach lower buds, melon water and grapefruit zest on the nose. The palate is refreshing and approachable, framed with structure and acidity to give it versatility and ideal for a conversational wine or the perfect pairing with fresh seafood and charcuterie.
#3 – Weszeli Rosé from Davis Weszeli, arguably one of the most recognized and respected biodynamic producers in Austria, is another stunning release. This Cabernet Franc and Zweigelt dominant rosé has a pale salmon color, a pronounced floral and red fruit focus on the nose and invigorating acidity with raspberries and pink grapefruit on the initial taste. Altogether with the playful and inviting saline and intense minerality finish, the complete profile of this wine can only be described as elegance and simplicity in a bottle.
No matter your fine wine rosé selection, embrace the season and enjoy our coastal paradise.