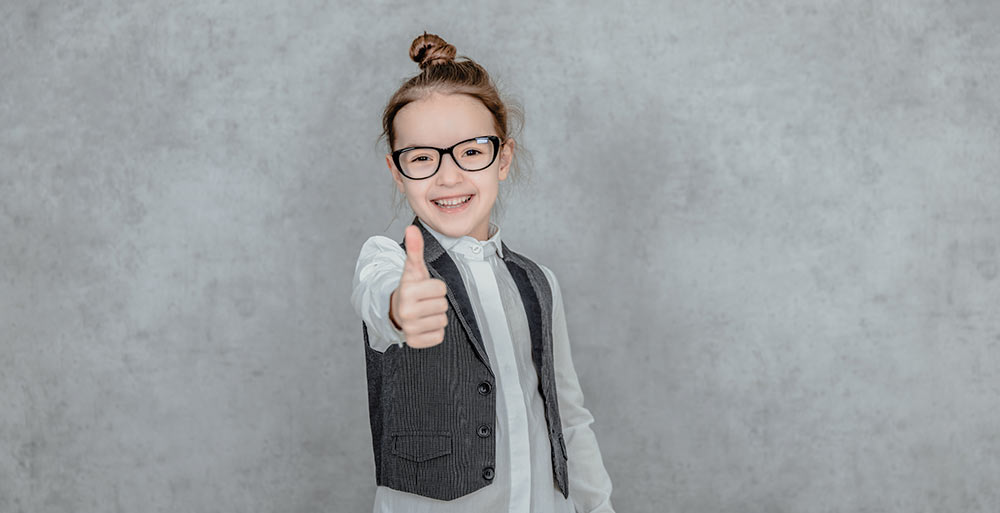 It seems a lot of teenagers get a bad rap on the media these days – the stereotypical late sleepers who don't have jobs, don't study, laze about with their phones and regularly get involved in things they probably shouldn't. Fortunately, for many real-life teenagers, this stereotype couldn't be further from the truth — some Generation Z members are smart, thoughtful, driven and passionate about their interests – in spite of the occasional late morning. Meet two teenage entrepreneurs who have donned their "boss lady" hats early and stepped into the business world – all while balancing school and a social schedule.
HAVEN FOSTER
Haven's Accessories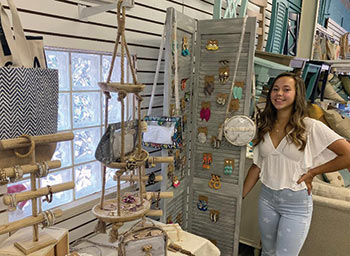 Haven Foster, a student at Oceanside Collegiate Academy, is getting her feet wet in the world of retail. With a flair for jewelry and accessories, she saw the opportunity to open a line of her favorites — called Haven's Accessories — at her mother's store, Haven's Furniture.
At just 15 years old, Foster does all of the buying, marketing, displays and sales for Haven's Accessories. Balancing her business with the demands of high school, along with extracurriculars, such as competitive gymnastics and high school cheerleading, can be difficult, she admitted. But the ability to select the jewelry and purses for her line – and, of course, the paychecks – have made it worth her while.
So what advice does Foster have for any other young, aspiring entrepreneurs out there?
"You can do anything you set your mind to — be disciplined and have good time management. I have learned a lot from my mother about running a business, so I have a good mentor," she said, grinning.
See what new pieces Foster has added to her line at @havensaccessories on Instagram, or visit the Highway 17 location of Haven's Furniture to see them in-store.
CORA HANAK
Two Girls and a Cupcake
Cora Hanak started her baking business at just 14 years old. A unique life change prompted her to grow it to "more than just an afternoon lemonade stand," she explained. "I really wanted to make it."
Her inspiration was ignited after her family adopted her younger sister Charlotte, who has a rare developmental condition called septo-optic dysplasia. Hanak wanted to not only create awareness for her sister's condition — which encompasses delayed brain development, underdevelopment of the optic nerves and pituitary hypoplasia — but to build a business that would one day hire people with developmental disabilities.
"I thought, I can actually turn this into a career along with her. I can aim to employ people with special needs to give them a chance to learn and grow, just like we all do."
Hanak gleaned some of her entrepreneurial skills through her parents, who are both also entrepreneurs. "There are certain ways to advertise and certain ways to go around meeting people. My dad taught me that if you need business and don't have the money to do big ads, be friendly to everyone because everyone is a potential customer," she said, smiling.
Five years later, the sister-owned Two Girls and a Cupcake has proven its staying power. Hanak makes a wide range of baked goods – cupcakes, cakes, cheesecakes, pies, tortes, cookies and more. The McClellanville-based baker will gladly deliver as well, primarily in Mount Pleasant and Daniel Island, but other locations are doable. She hopes to one day have a storefront so that she can hire people with special needs.
"If you have a dream that you can see your future in, don't let anything stop you," she advised. "There were people that did treat my business kind of like a joke at first, saying, 'Oh yeah, that's cute.' But you just have to let that roll off your shoulders – one day, they'll be the people who come to you and use your business."
To order a bakery treat for yourself or a friend, visit twogirlsandacupcake.com, check them out on Instagram at @two_girls_and_a_cupcake, or email Hanak at corabellehanak@yahoo.com.
By Anne Shuler Toole