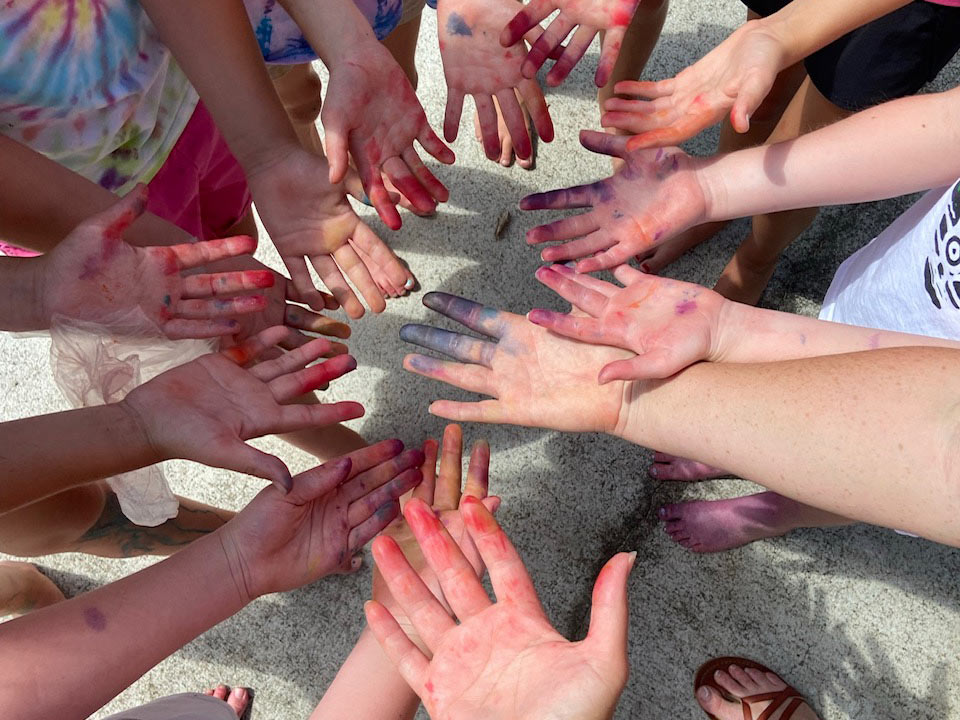 Most people know Girl Scouts as the purveyors of delicious cookies. And they are. But there's a whole lot more going on behind that box of delicious treats.
"We are a leadership development organization," explained Diane Flanagan, CEO of Girl Scouts of Eastern South Carolina. "People think we're doing crafts and selling cookies. They don't realize all of the other activities the girls are involved in and how they grow and mature and become so confident through Girl Scouts."
One of the ways the girls grow, Flanagan said, is by learning to lead.
"Everything is girl-led. It's not the leaders telling them what they're going to do. The girls decide what they want to work on, what's interesting to them and what they want to learn that year. The leader's job is to be the caring adult that facilitates the girl-led programs."
Helping the environment, combating bullying and modeling healthy relationships are just a few of the causes important to these budding leaders.
Every year, the troop donates some of the money they earn from cookie sales to different causes important to them.
This year, for example, one Mount Pleasant troop is donating $1,000 to the homeless shelter and $1,000 to the aquarium.
"We all voted," said Mount Pleasant Girl Scout Brooklyn Stafford, age 10. "We all said what we wanted to do, and then we all voted. Whoever got the most votes, that's how we decided."
"When the girls make those decisions they're learning to lead, sometimes for the first time in their lives," noted Flanagan. "They are making decisions for their troop and for themselves."
In addition to selling cookies, enjoying campouts and crafting, the girls learn about civics and government, all the way from the local level to the statehouse.
"We recently toured Mount Pleasant Town Hall and had 100 Girl Scouts take part in different activities there," said Mount Pleasant Troop Leader Tanya Staubb, a former Girl Scout who now co-leads a troop that includes her daughter. "They all got to go into the mayor's office. They were very impressed by that," she said. "And we do lots of community service in the Mount Pleasant area."
Older girls can participate in a program that allows them to be a page for the House of Representatives and Senate at the State House in Columbia, said Flanagan. A partnership with the Citadel introduces girls to engineering through a STEM program, and even those cookie sales have a dual purpose.
"The girls are learning to run a business for the first time," remarked Flanagan. "They are managing inventory and they have to figure out the mix. There's eight different varieties of cookies, and they know what sells better than the other."
For their efforts, the girls can earn big prizes. Last year, Scouts who sold 3,000 boxes of cookies got to go on a fully-paid trip to the Bahamas. Brooklyn was one of those girls. This year, she is aiming to double her sales and earn a cruise to Cozumel and a week in New York City. In between, she and her mom Elizabeth will be hiking the Appalachian Trail.
And if 6,000 boxes of cookies sound like a lot, that's nothing.
"Our girls will sell a million boxes of cookies this year!" beamed Flanagan.
With new flavors like the brownie-inspired Adventurefuls with caramel crème and sea salt; the gluten-free Caramel Chocolate Chips; and the tried-and-true Thin Mints and Caramel Delights, all with the same low price of $4 a box, one can see why a million boxes is possible.
But the girls don't have to be a top seller to earn prizes. For just 1,100 boxes, they can earn a free week at Camp Sandy Ridge, the 400-acre camp in Bennettsville, South Carolina with a lake, zip line, swimming pool and more.
"Camp is a life-changing experience for most girls," said Flanagan. "And we draw new girls to Scouts through camp. We price our camp at our cost—under $400 for a week, including housing, food, programs and instruction — and we have a financial aid program."
In addition to on-site camp adventures like hiking, swimming and zip lining, the troops also take adventure trips to go whitewater rafting in neighboring North Carolina, or on a llama trek.
"Girl Scouts is this great sisterhood for a lot of girls," said Flanagan. "It's where they form their closest friendships. It's a place for girls to learn about and try different things in a safe, supportive environment."
The experience helps shape young Scouts into confident young women as they begin to reach adulthood.
"You do see the progression as they grow," said Staubb, who has been leading a troop of girls for more than 10 years — since her now high school-aged daughter was in kindergarten.
"Sometimes they come up with things that wouldn't have occurred to me, like touring the coroner's office," she added. "We do an enormous range of activities, everything from hosting a book drive to kayaking to an island and camping overnight. The girls get to have this wide range of experiences with this close-knit group of girls. And the longer you stay in Scouts, the more adventures you can have."
"We're teaching each girl to lead her life, lead a business or lead her family," Flanagan said. "Whatever it is she wants to lead, she does it with more confidence than she did before."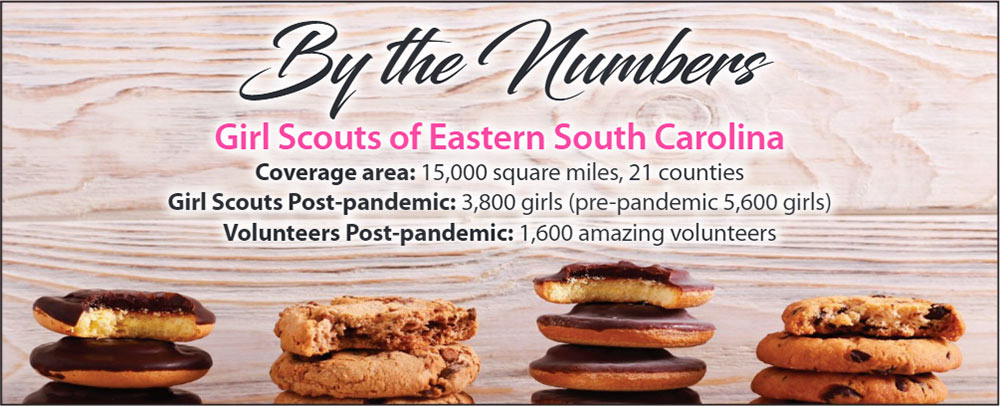 By Christine Steele