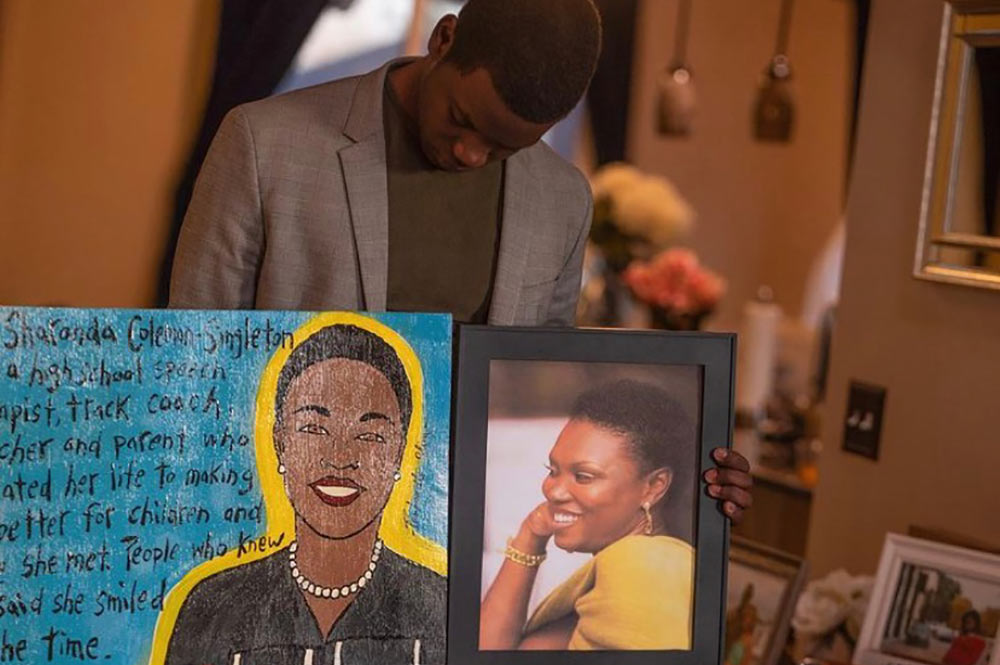 W.hen Chris Singleton speaks about his mother, there's a sense of elation in his voice. Sharonda Coleman Singleton held her three children to a high standard. "No C's were allowed," Chris reminisced. "She expected greatness."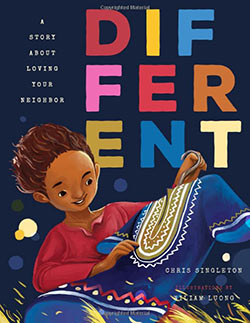 She was a single mother, a speech language pathologist and a youth pastor. Chris said she worked various other freelance jobs too. "I don't know how she slept! She was a hard worker. We never wanted for anything."
She grew up in Newark, New Jersey and Chris said she definitely "had street smarts."
On the evening of June 17, 2015, Sharonda attended a prayer group at her church, Mother Emanuel AME. That night, she was murdered, along with eight other members of the church, by a young white male. His motive was race-related, and at only 46 years old with three young children, Sharonda became the victim of a hate crime.
"She was killed because of the color of her skin," Chris said, his voice low.
Moving Forward
In the days and weeks that followed, Chris said he struggled to find reasons to go on. He was only 18 years old at the time and the oldest of the three children. His sister was 15 then, and his little brother was only 11.
"I started looking at motivational speeches online, and I realized I had a story to tell. I could only hope that my story might inspire others to keep going too," he shared.
When Chris speaks, people listen. He has that way about him. He believes life is 10% what happens to you and 90% how you react to it. He speaks about how his mom was judged for the color of her skin, and he speaks about unity. He addresses trauma and tells his audience not to let that define who you are. He talks about preconceived notions and the dangers that come from pre-judgement.
He said he never saw himself doing this, but after his mother passed, he felt "called."
"I don't feel I was destined to do this. It stems directly from what happened to my mom."
The Inspiration
Chris drew inspiration from his mother of course, but also from his faith in God. Preventing hate crimes is a driving force for him, but now he is a father himself, and he said that making the world a better place for his now three-year-old son is also a source of inspiration.
Chris said that he also finds encouragement from Inky Johnson, a motivational speaker and standout as a former college football player who had his right arm permanently paralyzed due to a sports injury.
Like Inky, Chris has a notable sports background. He played baseball for Charleston Southern University and was drafted to the Chicago Cubs. He now works in community outreach for the Charleston Riverdogs. He credits sports for being a big part of who he is.
"It teaches work ethic. If you work hard, eventually it will pay off."
Who Chris is Today
This past February alone, Chris was booked for 18 speaking engagements – 12 virtual and six in-person. He said they were for a variety of different audiences – some were at colleges, some for companies and elementary schools.
"I have this opportunity, and I would be selfish not to give it a shot," he explained. "Many people don't have this option. I am doing this for them. I am doing this for my parents."
He said that neither of his parents saw the age of 50. His father was an alcoholic, but Chris said he was a "good dad."
"The way I was raised was phenomenal. I am truly blessed."
The Book
When speaking to kids, Chris said he doesn't want to tell them the full story of what happened to his mother. He knows how upsetting it is to hear, so he decided to write a children's book. The story is called "Different" and is dedicated to his mother. It is about a young boy named Obinna who moved to the United States from Nigeria. He wore his traditional Nigerian clothing, a dashiki, and was later bullied at school for being "different." His teacher, appropriately named Mrs. Sharonda, helped the young boy come out of his shell and be proud of who he was. In the end, the other students accepted him too.
"When I speak to kids, I speak about unity and the importance of accepting each other, no matter what. It's a message to show that they can overcome adversity."
He just released another children's book, entitled "Your Life Matters," which teaches about Black history.
Chris sees hope for the future and is optimistic for change. "We need to reshape and rethink how we are presenting opportunities to people – all people. We need to come together and get rid of the preconceived notions. Love is stronger than hate."
By Theresa Stratford