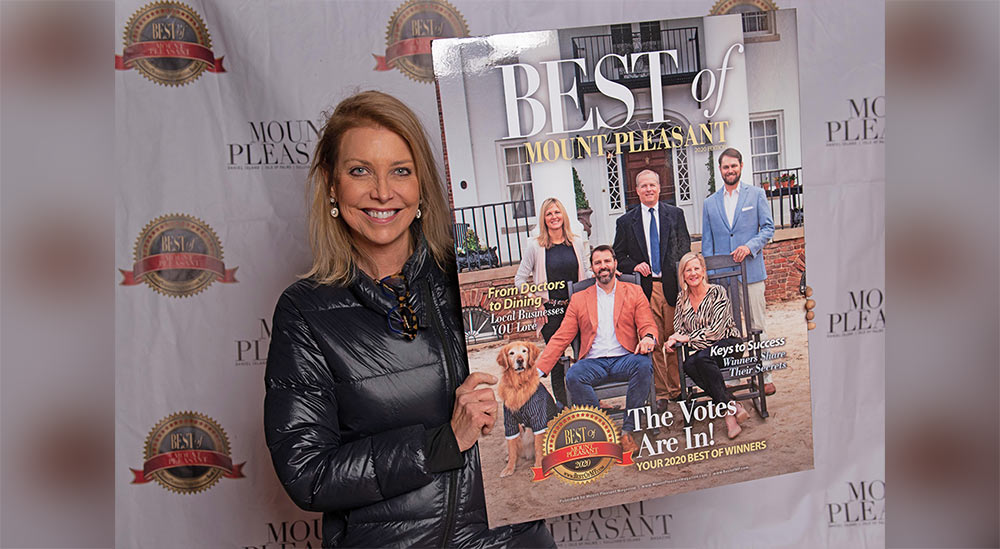 Juli Kaplan and her husband David moved to Awendaw in 2018. Their two children had started college, and the couple
was eager to leave the cold Indiana winters. Surprisingly, they had never been to the Lowcountry when they chose to move here. They picked their new home by looking at a map and happened to choose well.
"It looked like a fun place to live – by the beach, good airport, great weather and the history and culture were mind-blowing," Kaplan said. "We have dolphins in our backyard and sunset views almost every night."
Although she is new to the area, Kaplan is no stranger to photography. She has been a professional photographer for 20 years. In the beginning, photography was just a hobby for her — she has degrees in fashion and business. But after several of her friends and family members encouraged her to open her own business, she decided to give it a go.
Kaplan's specialty is capturing the best side of people. She's also versatile – photographing covers for magazines, homes, businesses, senior portraits and headshots. Throughout her career, many people have been hesitant to have their photo taken because they didn't like how they looked in previous photos. These "toughies" are the people she enjoys photographing the most.
"When these hesitant people see their photos, they say, 'Wow, I've never looked this good,'" she said. "I love making people feel good and being a small part of their journey. It's very rewarding."
While there is an art to bringing out the best in a person, Kaplan also works hard at the science of photography. She recently earned the master's of photography from Professional Photographers of America and was one of only 92 nationwide recipients to be recognized at the PPA annual meeting in Nashville.