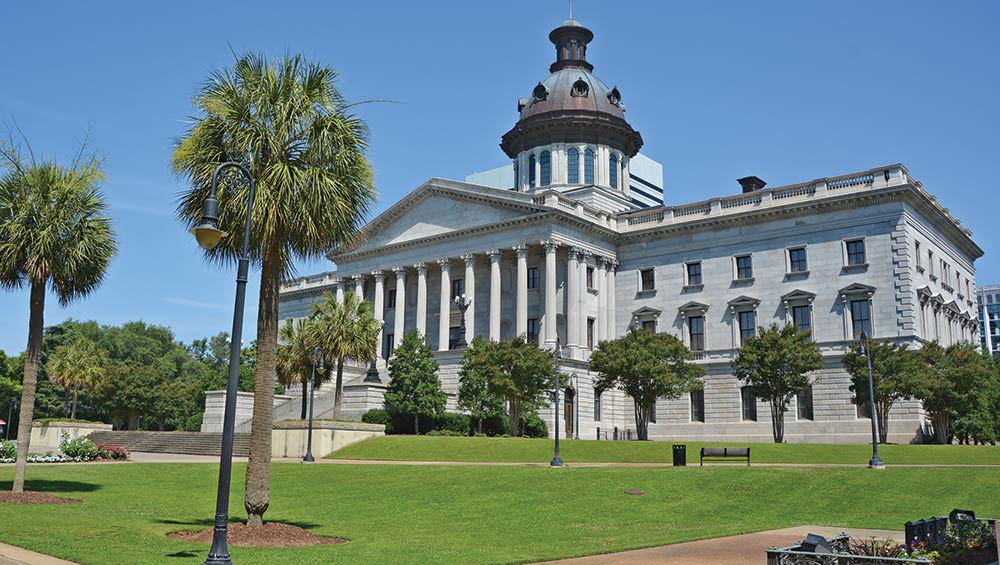 As the granddaughter of Polish immigrants, Pamela Evette learned from an early age how blessed she is to have been born here in the land of opportunity. And as her life has unfolded, she has seen firsthand how determination and hard work can lead to success.
Evette completed a bachelor's degree in business administration and finance from Cleveland State University and began her career with a Professional Employer Organization (PEO), a company that serves as an off-site human resources department for small- and medium-sized organizations. She eventually became comptroller for the PEO. Little did she know that one of her coworkers with whom she'd become friends would later become her husband, David. She quipped, "We figured as long as we could work together, we could be married!"
Evette and David incorporated their own PEO, Quality Business Solutions (QBS), in Ohio, and then opened an office in Greenville, South Carolina. The original plan was for Pamela to stay in Ohio while David ran the South Carolina operation. They immediately saw growth in Greenville, and, after getting engaged, she joined him in Travelers Rest, South Carolina. They married and now have three children.
Evette's parents told her from a young age that she should always be mindful of her blessings and instilled in her a sense of duty in public service.
"I had been an armchair quarterback (in politics) for most of my adult life," she explained, so, when former Governor Nikki Haley appointed her to the South Carolina Small Business Regulatory Review Committee, which was founded to encourage small-business growth, she felt she'd stepped into a role that was a perfect fit — she was an experienced business advocate in a political setting. Evette acknowledged the worlds of politics and business are vastly different, so, in this role, she was able to merge the two.
When Henry McMaster ran for governor in 2018, he asked Evette to be his running mate. With their subsequent win, she became the state's first female Republican lieutenant governor.
In March, Evette attended meetings of both the Republican Lieutenant Governors Association and the National Lieutenant Governors Association and believes "learning from peer groups is important and insightful." But when she is in Columbia, she is hard at work on issues that reflect her own and the administration's priorities in public policy.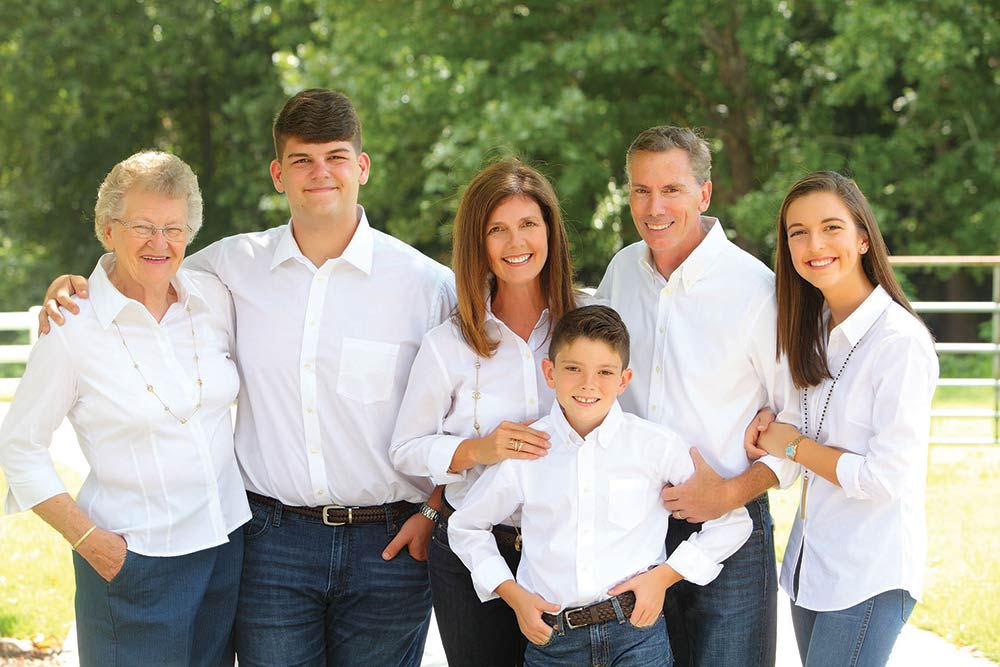 Issues regarding the elderly are particularly poignant for Evette. Her grandmother lived with her family when she was a child, and her mother now lives with her. "People who don't have older relatives nearby may not realize that older people don't always have the support they need, especially in this fast-paced world driven by technology. So, helping them is crucial."
By the same token, she acknowledges how important the members of a previous generation can be to a family, and she credits her own mother with helping and supporting her to get where she is today.
Evette is also passionate about education and excited about upcoming reform proposals in the South Carolina Legislature. She tries to be available when young leadership groups visit the Capitol in Columbia and said she wants to be a role model for them. "It's inspiring to see youth getting involved in politics. … not just the issues — but how it actually works."
Evette has faced the challenge that all mothers do when they work outside the home — balancing work and family. "I've been doing this my whole adult life, so I've learned to make time for family. I drive back to Greenville almost every night so that I can have supper at home with them."
She acknowledged it's a team effort, which requires the support of her husband and includes her own mother, whom she credits with being there for all three of her children, especially when she traveled so much in her earlier business career. Evette explained, "My free time has always revolved around my children — watching movies together, taking family vacations, attending their sporting events. … If I want to take up something new for myself, like learning the piano or anything like that, there will be time for that later in life. But right now, free time is family time."
Evette has received many prestigious awards in the world of business, among them the ATHENA® Leadership Award, honoring individuals who help women to reach their leadership potential. She has also been the recipient of the Women Presidents' Organization/American Express 50 Fastest-Growing Women-Owned/Led Companies Award, and, in 2015, she was ranked No. 3 on the Top 50 Women Entrepreneurs in America — known as the Impact 50 — by Inc. Magazine. Three years ago, she was Business Black Box Award's Entrepreneur of the Year. And last year, she was a finalist as Entrepreneur of the Year Southeast.
Her company, QBS, has also received numerous awards, such as being listed for the past two years as one of the 50 Fastest Growing Women Owned/ Led Companies. It's also been the winner of the SC Excellence in Business Award and was named as one of the Best Places to Work in SC for the past four years. It was recognized by the Greenville Chamber of Commerce with its Small Business Award, and, for five consecutive years, it has been a winner of the Roaring Twenties Award, which honors the fastest-growing companies in South Carolina. From 2015- 2017, QBS was a Grant Thornton SC 100 winner, recognizing the accomplishments of South Carolina's privately held companies which are ranked by revenue in the previous year.
Evette believes society needs businesses to thrive, and it's necessary to create an atmosphere where that can happen. "Business leaders need to feel comfortable with public policy. Having political leaders that have business experience enables them to know we feel their pain. For the last 19 years, my professional life has been in helping business growth. And that's why the governor chose me."
By Mary Coy