The holidays may look a little different this year, but that doesn't mean that you have to abandon all of your festive traditions. With a little twist, you can make your favorite activities safe for everyone. You may have adopted some of these traditions already, and you might end up keeping some of the new ones for years to come.
Zoom Holiday Baking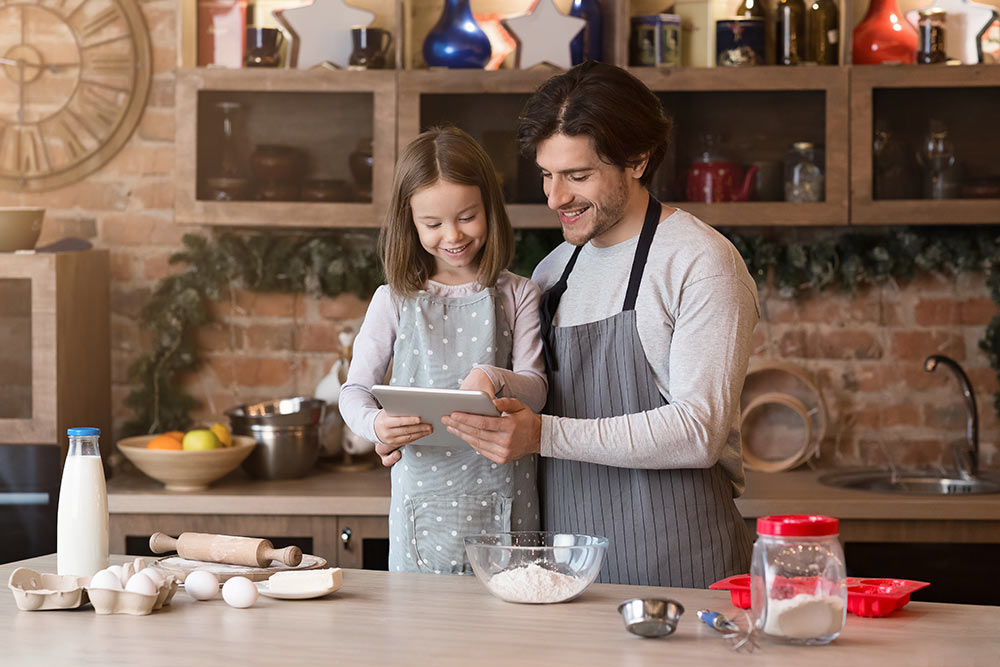 Whether it's gingerbread cookies, pecan pies or rugelach, you probably have a stockpile of all of your favorite holiday recipes. Instead of baking solo, ring up some of your relatives on Zoom or FaceTime and chat while you bake together. Bonus points if you can talk to a relative that passed the recipe on to you — many grandparents would love coaching little ones in the kitchen.
Ask detailed questions about how they make their specialties so you get it exactly right, or test out a few ingredient substitutions to switch it up. If you can't think of anyone to get a recipe from, try asking relatives to guide the kids through one of your most popular bakes.
Cookie swap parties are another favorite seasonal tradition made even better when you can invite friends from near and far. You can swap recipes over email beforehand, then keep each other company while you bake on camera. If you are comfortable sending and receiving food, send cookie care packages to each person on the call once you finish baking.
Secret Santa by Mail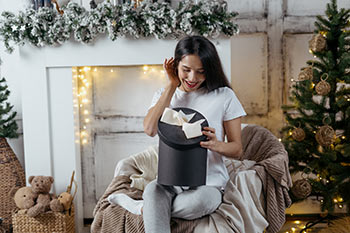 This might take a bit more coordination, but it's another great way to include friends and family that don't live close by in the holiday fun. A virtual Secret Santa exchange can have the same rules as it would in person. Start by appointing one person as the organizer, who can gather each person's wish list and distribute them to Secret Santas.
Make sure to set a date to open the gifts so that packages are mailed out in time. You can have a video party to watch everyone open gifts at the same time. Want to make sure the senders stay a surprise? Use the organizer's address for the return address on each package. Then have everyone guess who their Secret Santa is before the big reveal.
Holiday Movie Marathon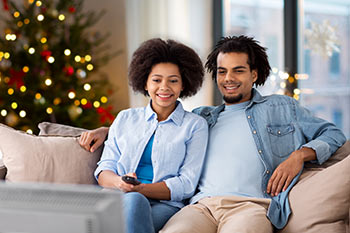 Holiday movies are arguably one of the best parts of the season. It's the perfect excuse to get cozy in your pajamas, curl up with a cup of hot cocoa and relax with a well-loved classic or a Hallmark romance. You can still do this at home with your family, or invite friends and loved ones to watch with you.
With the concentration on social distancing over the past few months, multiple options to have virtual movie viewings have popped up. You could chat over a standard video call, like on Zoom or FaceTime, and press play on the movie at the same time. Or try using a streaming service that lets you watch movies together, like Netflix Party or Hulu's Watch Party.
Search for the Best Lights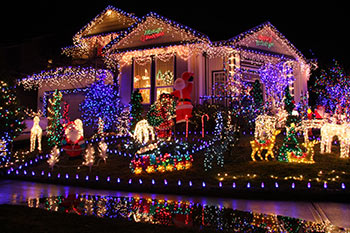 You might already include holiday light road trips in your typical seasonal plans. Drive through your neighborhood and rank the light displays that you see. Do you prefer classic white lights or yard inflatables? What are the craziest decorations you can find? Which neighborhood would you award with the most Holiday spirit?
Check Google before heading out to see if there are any notable drive-through displays elsewhere in the Lowcountry. James Island County Park has already announced their annual Holiday Festival of Lights will be social-distancing friendly this year, or you can drive to the beaches to see beach houses decorated for the holidays.
Boost the holiday mood by putting your favorite festive songs on the radio and grabbing a travel mug of hot chocolate or apple cider to take with you. Bring along your seasonal PJs and warm blankets to make the car a little cozier, or have carol sing-alongs while driving between houses.
Support Local Charities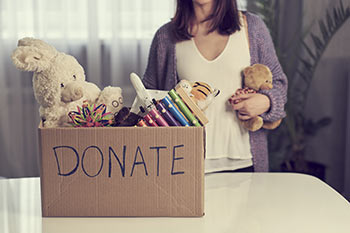 There are more than enough indulgences during the holiday season, but if you're scaling back on the celebrations this year, you might decide to donate extra funds to the less fortunate.
You can find plenty of charities located all over the world to give back to, especially around the holidays, but local charities focus their aid on members of the Mount Pleasant community that need help. Organizations like Toys for Tots — which has a Charleston chapter — and the Charleston Basket Brigade give toys and food to local kids around the holidays.
If you have kids of your own, get them involved in giving, too. Even if volunteering in-person may not be the safest this year, talk to them about the charities you're giving to. Let them know about the work that each organization does and why it's important to help others. They might start looking forward to donating.
These are just a few ideas to make your holiday celebrations safe for 2020. If you have other fun family traditions, think about how you can move them online or make them social distancing friendly. One benefit to virtual celebrations is being able to include people you might not otherwise see, due to distance or circumstances. Although it may seem like the season isn't quite the same this year, a few new traditions will make your holidays a little brighter.