Launching your own business and starting down the path of entrepreneurship can be daunting. In addition to handling challenges associated with .a startup company, hiring staff, acquiring space and selling or promoting goods or services, you also need clients. With the expansion of technology and the rise of e-commerce, it comes as no surprise that the demand for online marketing and strategic communication has also increased. Social media now plays an integral role in reaching target audiences, and business owners must quickly develop their strategies—and be prepared to stretch as trends change. In previous years, owners might avoid learning new skills or, if feasible, contracted the job out to a large firm. These days, however, there are many options available to aspiring startups, particularly here in the Lowcountry.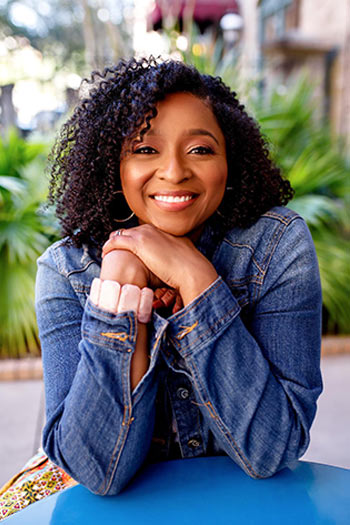 For those interested in total brand management, Kaye + Co Designs focuses on strategic brand development and website design. Kaye + Co Designs offers clients a complete set of services, including logo and color palette design, website creation and content and brand management through strategic planning meetings to ensure clients are leveraging expertise to reach the right market. Kaye + Co Designs was founded by Air Force veteran Krystal Portorreal in 2014. After starting an online clothing boutique and learning how to code, build a website and design a logo, Portorreal went on to pursue a degree in graphic design and decided to make her passion her career. With an eye for a light and clean aesthetic, Kaye + Co appeals to women seeking a specific look and design for their business. Portorreal's emphasis on capturing the unique personality and style is reflected in the consistency and continuity of her clients' online presence—from website to newsletters and social media platforms—and the end results are eye-catching and timeless.
Kaye + Co can also provide complete brand management by acting as the creative director for clients. This relationship involves Portorreal's keen sense of strategy as she helps guide the entrepreneurs toward narrowing their focus and pinpointing the best path needed to successfully develop the brand and platform. Through a series of targeted strategy sessions, clients can brainstorm, collaborate and clarify their goals for their brand identity, website and overall marketing strategy.
Portorreal is passionate about helping other women find their voice and encouraging them to pursue their dreams. Many women experience unease when considering pursuing a new business venture, but Kaye + Co's process helps them feel more confident to move toward their goals. Having experienced both failure and success as a self-starter allows Portorreal to share the realities and challenges of starting a small business and the payout when a company finally takes off.
---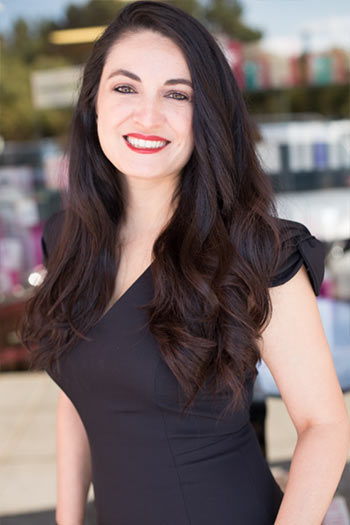 For those who prefer a self-driven approach, The Seasoned Marketer is an excellent resource. Vivian Walton, an experienced health care marketing professional based in Charleston, started The Seasoned Marketer three years ago as a way to provide tips and techniques business owners can use as they make the foray into the world of marketing. Currently employed full-time by a local medical group, Walton was inspired to begin The Seasoned Marketer during a press conference at a groundbreaking in 2017. One of the project foremen approached Walton and asked for tips on how to grow his own business into something much larger. Walton took the opportunity to share one of the press packets and offered some ideas that he could use himself. After that exchange, she realized that there were likely many other small business owners in the same boat. Though experts on their own services, many still lacked the know-how needed to navigate the changing world of online and social media marketing. Things evolved over time, and soon Walton decided to launch her idea into reality.
Today, Walton shares weekly marketing videos, free of charge, that cover topics like new marketing trends, changes in Instagram algorithms, maximizing Google/search engine optimization and holding community events. The Seasoned Marketer is also moving toward a membership-based model where more in-depth content will be made available to members. One of the things that sets Walton apart is that she does this in her spare time. She views her role as one of coaching: offering support and advice that can work for any business owner. She noted, "Even though my experience is in health care, the principles are the same. Everyone is having to use the same media to promote their business: website, reviews, graphic design, copy, social media and free content."
Walton also highlighted the fact that the local community for women business owners is strong. Many of the women she encounters share the same struggles of managing new businesses while balancing family life and occasionally other careers as well. Though her services are available to anyone, she does find that most of her client base consists of women. One of her top pieces of advice for these busy clients is to not discredit the power of expanded revenue streams, including passive income from a monetized YouTube account, affiliate marketing or brand partnerships. The business is rapidly changing, and she encourages other entrepreneurs to take advantage of the resources readily available to them.
Kaye + Co Designs: kayecodesigns.com
The Seasoned Marketer: TheSeasonedMarketer.com