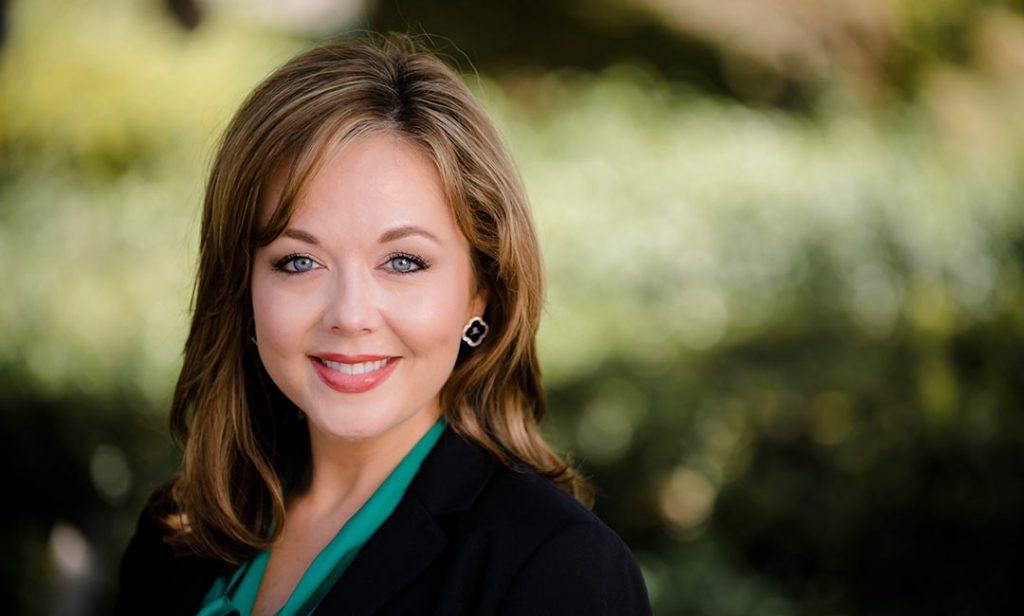 Christina Oh, newly appointed President and CEO of Trident Health System, didn't grow up expecting to pursue a career in health care administration. With family roots in West Virginia, she initially wanted to become a nurse like her grandmother. The two were extremely close, and Oh described her grandmother as her best friend. A trail blazer in her own right, Oh's grandmother was both a divorcee and single mother who became certified as a public health nurse during a time when all three were less common. She used her career to advocate for families, women and children within her community. Oh remarked, "People who carried a torch like that back then sort of paved the way." Her grandmother didn't look down on others with disdain, and instead provided much-needed health care education and advocacy.
Oh's father was also the first in the family to go to college, and Oh always admired his business sense, crediting him for passing it along. Her mother and grandmother knew firsthand what personal adversity looked like and imparted their sense of conviction, compassionate strength and people skills to Oh. As thoroughly practical people, Oh's parents moved to many locations to follow her father's career. She shared, "It was great training for life. I think what it taught me is that friendships and family are to be treasured, but living in different places teaches you a lot." These experiences helped shape Oh's love of travel, so much so that she even completed a year of college studying abroad in Japan.
Oh explained that her family's influence helped to paint the picture for what it looked like to help the community. When she began to think about starting a career of her own, her grandmother knew that she had "the health care gene," and pushed her to advance her education. Her first position was working as a physician recruiter in Hilton Head Island, where she met her husband. Her grandmother continued to encourage higher education, and eventually, Oh received her master's in health care administration from the Medical University of South Carolina.
Unafraid of the challenges associated with relocating to a new city, Oh and her husband would go on to move twice more as Oh took on executive and leadership roles. "The greatest gift my parents gave me is the willingness to change and grow," she said. Oh was shaped by the opportunity to participate in an executive development program offered through her former employer. "They were really focused on strength-based leadership and challenged us to not attempt to fit into a mold, but to leverage our strengths toward authentic leadership."
She noted that this approach helped her to embrace her empathy—which she now describes as one of her greatest leadership strengths. "Empathy has really helped with communication. Even though I may not be licensed to provide care, empathy helps me to understand how hard health care workers' days can be and provide the resources they need to deliver great care."
Prior to moving back to South Carolina, Oh lived in Arizona during the height of the Covid-19 pandemic. While there, she monitored how Trident and HCA Healthcare handled the challenging and unprecedented situation. A long-time admirer of HCA, Oh was impressed by how they navigated the pandemic. After experiencing Covid and seeing how short life is, Oh and her husband decided they wanted to spend more time with their families. Always up for a new adventure, they began to consider the prospect of moving back east. With her parents now retired and living on Hilton Head, Charleston seemed like a natural fit, and Oh eventually accepted the position as president and CEO of Trident in May 2021.
One of the things Oh is anticipating in her return to the Lowcountry is being able to use her empathy to connect with the Trident staff. She prides herself on learning the names of as many hospital staff as possible and finds that the human connection is key, especially entering into a post-Covid world. "As I'm coming into Charleston, I'm looking forward to starting conversations about how health care workers are processing the post-traumatic stress of the pandemic. We need to create an environment where health care workers know that it's okay to seek support. It's okay to say you're not okay."
Oh understands the importance of awareness and education in managing one's health, and she talks openly about her own diagnosis with Type 1 diabetes over 15 years ago as the result of an autoimmune crisis. She says the experience further taught her the importance of health education.
An avid lover of Charleston cuisine, she is eager to experience all the famed hospitality the city has to offer. She looks forward to putting down roots in the community and further developing her hobbies outside of work, which include practicing Pilates and writing.