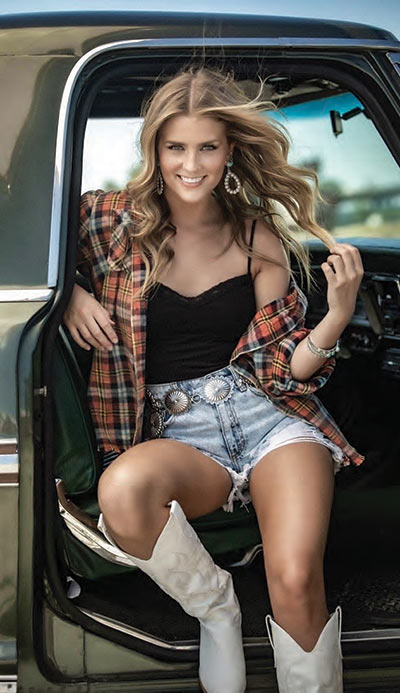 Where are you from, and how'd you grow up?
I am from Summerville. I grew up an only child who had to find plenty of things to do to entertain herself! I found my passion for dancing and singing at a very young age. I loved to write little songs and make up dances to put on an entire performance for my family. Growing up in South Carolina and having the support of my parents and friends has really made me who I am today.
When did you start singing?
I have been singing as long as I could talk! I discovered my love for performing and singing on stage through singing at school and on my church worship team.
How did you begin seriously pursuing a musical career? What step are you at now?
I started singing in coffee shops and performing in open mics around town, playing original songs and some of my favorite covers when I was 13. Since then, I have diligently been pursuing my music career by writing and releasing original music on various streaming platforms, working and recording in Nashville and opening for successful country music artists such as Scotty McCreery, Hank Williams Jr., Matt Stell and more.
What does the future hold for you?
I plan to continue working hard for my dreams and inspiring others through my music. I love making new friends along the way, and I am so grateful for everyone in my life who has supported me.
What does it mean to come from the Charleston area?
How have women here influenced you? Charleston has played a huge role in my journey as a person and artist. Being able to do what I love in the place I grew up makes my heart smile. I believe the people in Charleston and the local venues who have supported me throughout my journey have helped get me where I am today. For that, I am so grateful. The women in Charleston have inspired me to not be afraid, to be bold and to be myself and chase after my dreams.
How can we support you and your music?
Please follow me on social media, @FaithSchueler across all platforms. Also please check out my music on all streaming platforms such as Spotify, iTunes, Apple Music, etc. Check out my website, FaithSchueler.com, for more info on my music and performances. Thank you!