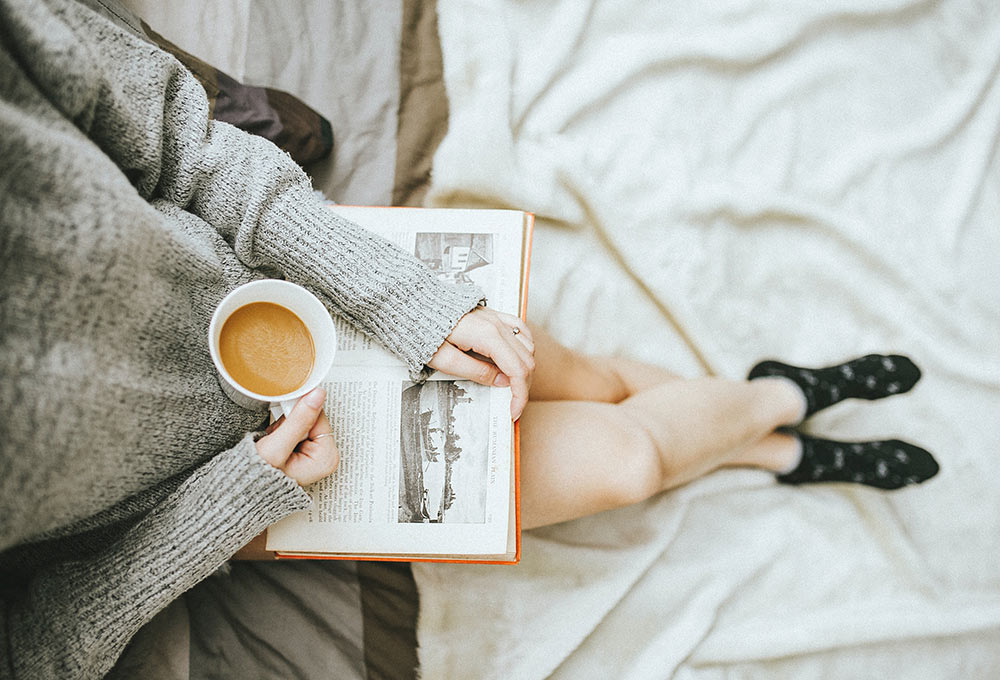 Self-care. It's a phrase we hear often and one that we believe we understand. A quick internet research will reveal a wealth of suggestions about tips and activities for self-care with a range of options as long as the varying definitions of self-care.
Simply put, self-care includes any measure a person employs to preserve or improve his/her mental, emotional, physical, and spiritual well-being. Regular self-care is recommended to ward off harmful consequences like burn-out, high blood pressure, and relationship struggles to name just a few. But how many of us show up in therapists' or physicians' offices and feel baffled about our struggles despite our regular self-care practices? We say, either to ourselves or the health care professional, "I don't understand. I eat well. I exercise often. I attend church regularly. I'm involved in prayer and study groups. I spend quality time with friends and family. It seems I'm doing many of the things that are suggested, but I still don't feel great. I'm still struggling to reach that elusive point of wellness." Certainly, being able to provide such a long list of self-care practices is an accomplishment in itself, especially when busy schedules and stressful times of uncertainty (hello COVID-19!) encroach on each hour of our day.
Making time and finding a routine and rhythm for the practices that help us to feel our best is challenging. We want to experience a good return on our investment. What could be blocking us from experiencing this sense of success for treating ourselves well? Could there be some deeper areas of focus that set a foundation for the self-care practices we employ to provide that warm, soothing sense of joy to which we aspire? If the answer is "yes," it might suggest we need to shift our focus from self-care to soul care.
A similar search for soul care provides a shorter list of resources and a near-absence of tips and activities to practice. This suggests soul care is a more abstract, potentially messier, endeavor than self-care. But isn't that always the way with truly foundational work? It's more arduous and time-consuming than every step of the process that follows. However, if it is true that "we are not human beings having a spiritual experience. We are spiritual beings having a human experience," (credited to both Wayne Dyer and Stephen Covey) then wouldn't it make good sense that leaving soul care out of the equation would leave a frailer foundation for which all of the wonderful self-care practices we employ to have the impact on our lives that we desire?
One aspect of the foundation where we could begin to address some of our soul care needs and identify the cracks to which we often fall prey is our identity, the all-important issue of our sense of worth and "who's we are" is the "foundation of our life," according to Rob Reimer, Ph.D., author of the book Soul Care: 7 Transformational Principles for a Healthy Soul (2016). Dr. Reimer distinguishes between key aspects of our identity, namely, that we have a spirit and a soul. Our spirit is redeemed through faith, but our soul is ours to tend to and is the "place where your mind, your will, and your emotions hold sway over your daily existence" (pg. 38). Our soul is the place where the lies of performance, people-pleasing, and control sprout through the cracks they create in the foundation of our identity. Wrestling with these lies on a cognitive level will leave us with a surface awareness that they are just that – lies – but without the work of soul care we will still feel and act, or live, as though they are true.
So, how do we best address and strengthen the foundation of our identity in order to practice effective soul- and self-care? We need some strong supports to hold us up and steady us as we dive deep into the dimly lit areas of our view of self. One important support is our relationships. We need at least one close other who is emotionally accessible, responsive, and engaged to create a safe connection from which we can take the risk of this type of deep work. Soul and/or self-care isn't solo care. When we venture into the recesses of our hearts, we do it with some degree of distance to an "other;" either with that person very nearby (in mind or in physical proximity, or both) and in further proximity. Interestingly, finding freedom from these lies, through the work of soul care, isn't freedom we experience in a vacuum. It's freedom we experience in our relationships! We may hold that freedom inside ourselves, but it emits and touches on the relationships and situations we encounter as we move through our day.
Another way in which soul care isn't solo care is in the understanding that it is a practice with which we need to engage regularly. Suzie Bennett, a therapeutic massage and bodywork practitioner in the Lowcountry for the past 30 years, agrees with this sentiment. "I am not going to heal 20 plus years of stress or bad habits in one session with a client," she says. She expressed that the time invested in working with client's physical needs creates an opportunity for deep personal connection as well. "I believe my clients know how much I value them; beyond the work we get to do together. I value them for the people they are." Suzie shared that the pandemic, and resultant shut down, had an emotional impact on her as well as her clients. "I noticed how much I missed their presence and sharing a smile," she said. Suzie is a proponent for carrying foundational self-care practices throughout one's day and days. She advises small, incremental steps to preserve physical ability. Surely, smaller steps create the opportunity to increase and give a sense of victory or success along the way, making it more likely that we continue to practice. "If you can do it today, you can do it tomorrow," is an empowering statement that was shared with Suzie that she has adopted into her own mindset and now imparts to others.
Self-care can be a daunting task despite how essential it is for optimal health and well-being. Supporting those efforts with a strong foundation gained through soul care and connection with close, safe others helps us to see the return on investment that we desire. Finding freedom from the cracks in the foundation of our identity benefits us and creates a ripple effect for those around us. Perhaps this is a way we can begin to create a world that sees the inherent value in all people, starting with ourselves.
Carolyn Wenner, MA is a Licensed Professional Counselor who works with Life Resources, a non-profit Christian emotional and relational wellness center located in Mount Pleasant, S.C. For more information about Carolyn and Life Resources, visit their website at www.myliferesources.org.