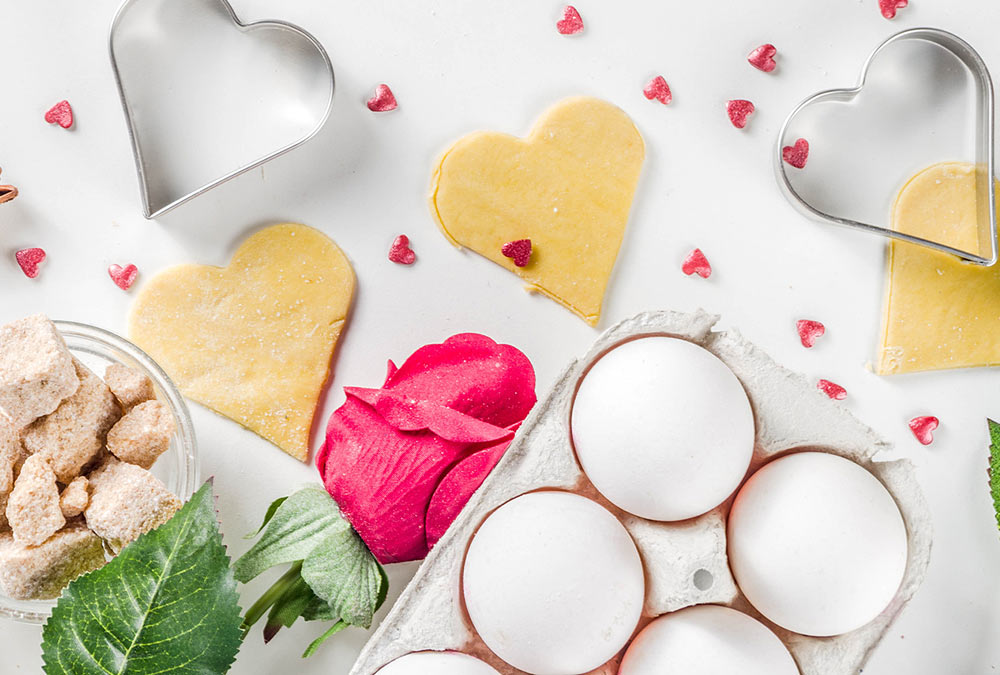 Valentine's Day is synonymous with sweets. From heart-shaped boxes full of chocolates for your love to tiny hearts with sweet sayings for classmates, the holiday isn't complete without savoring a yummy treat or two. This year, instead of heading to the grocery store to purchase a generic box of chocolates filled with mystery flavors – which, let's be honest, aren't always a happy surprise – we've compiled a list of scrumptious goodies produced by local artisans, all sure to make your Valentine swoon.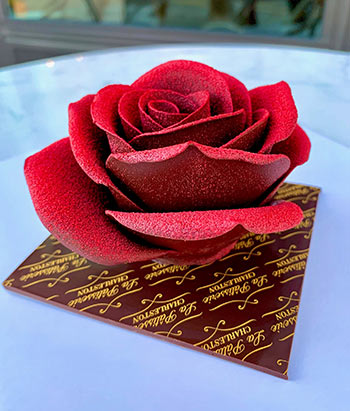 If you can't imagine a Valentine's Day without chocolate, look no further than the stunning and delectable treats created by Chef Remy Fünfrock at La Patisserie, located in Hotel Bennett. This year, he has dreamed up an adorable chocolate teddy bear holding a heart-shaped truffle and presented in an elegant box – a treat sure to give your Valentine all those warm and fuzzy feelings. If you're keen on surprising your love with a bouquet of roses, wow them this year with his artfully-crafted chocolate rose. Composed of as many as 18 petals and the size of your fist, it's sure to impress.
If you want to treat your sweetie to a night on the town, La Patisserie will be hosting their Romance Night Cap event from February 12-14, featuring live music from 7 until 10 p.m., a single-stem rose and two glasses of champagne, accompanied by the chef's signature heart-shaped cake: layers of flourless chocolate sponge, chocolate raspberry mousse and a lemon ginger mousseline.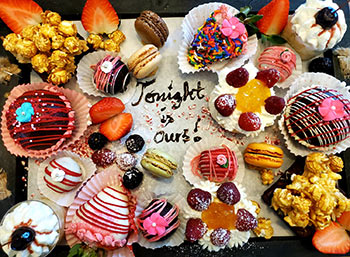 Whoever coined the phrase "You eat with your eyes first" must have been presented with a dessert board from WünderBaker. Owner Andrea Ziomek found inspiration in traditional cheese and charcuterie boards when dreaming up her unique and stunning creations. Her "Tonight is Ours" Valentine's board for two includes hand-crafted hot cocoa bombs; Oreo truffles; French macarons; chocolate-covered strawberries; Callebaut Belgian chocolate brownies; pavlova nests filled with passion fruit compote and fresh berries; and RumChata cakes soaked in tres leches and topped with fresh cream and an imported Amareno cherry. What more could you possibly ask for from your Valentine?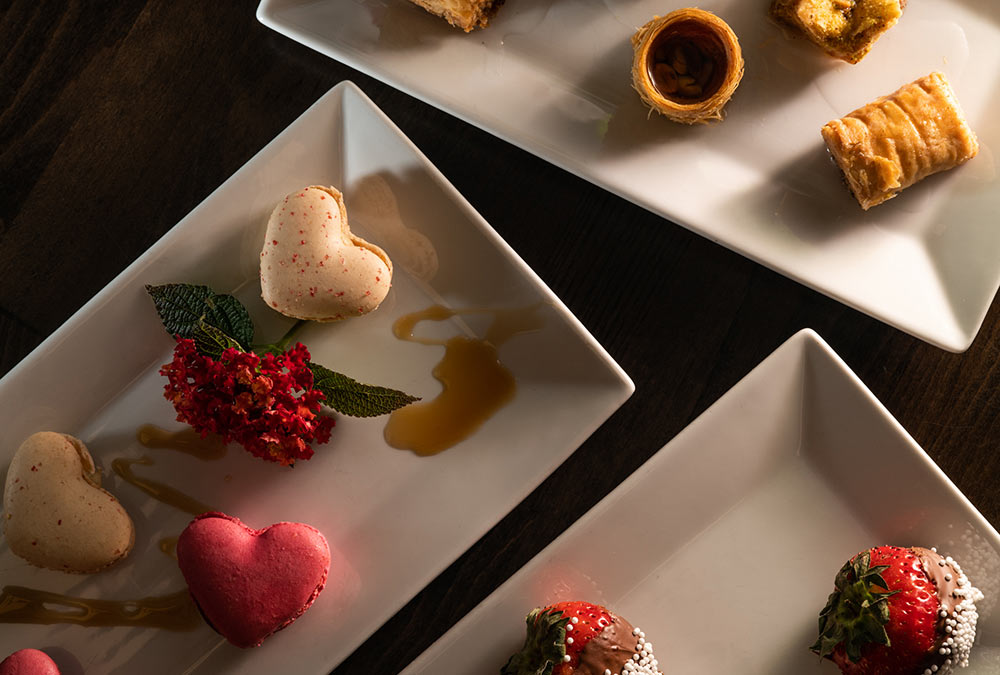 For a lighter spin on Valentine's desserts, stop by Sena Café and indulge in one – or a dozen – of their delightful chocolate-covered strawberries. Sena always carries a wide variety of enchanting desserts that would make the perfect end to any romantic evening, from red velvet cupcakes to heart-shaped macarons, velvety slices of cheesecake and yummy pies. With such a beautiful selection, you're sure to find your sweetheart's favorite delicacy in their pastry case.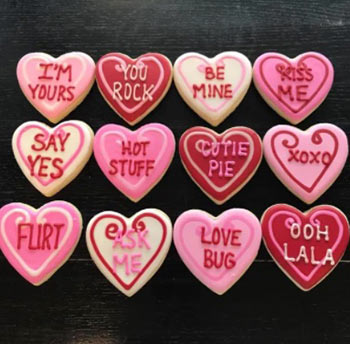 Classic conversation hearts lose their chalky texture and get a serious flavor upgrade at Bakies, where mouth-watering almond shortbread cookies don sweet sayings to woo your crush. Available in a range of sizes and price points, Bakies even offers mini versions of these sweet treats, pre-packaged and perfect to send to school with your little one. If you're looking for something a bit more custom, owner Gail Holdcraft has dreamed up a way for you to tell your love story through cookies, decorating a series of treats with stick figures and hearts that will win over even the most Valentine's-averse partner. In fact, Bakies recently helped a groom-to-be pop the question via cookies. Sounds like a couple destined for a sweet life.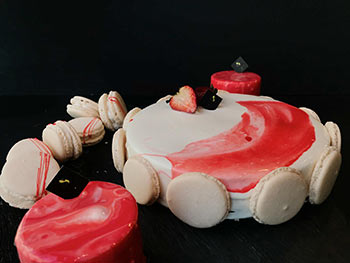 Saveurs du Monde ups the ante on Valentine's Desserts by offering a fun promotion for couples – kiss your sweetheart at the register and you'll receive a free cup of coffee with your order – the perfect way to start or end Valentine's Day. Coffee isn't all you'll find at this classic French pastry shop; Saveurs du Monde will be offering all sorts of holiday-themed decadence, from shiny vanilla mousse, white chocolate and raspberry domes set on shortbread cookies to beautifully decorated cheesecakes accented by crispy macarons.