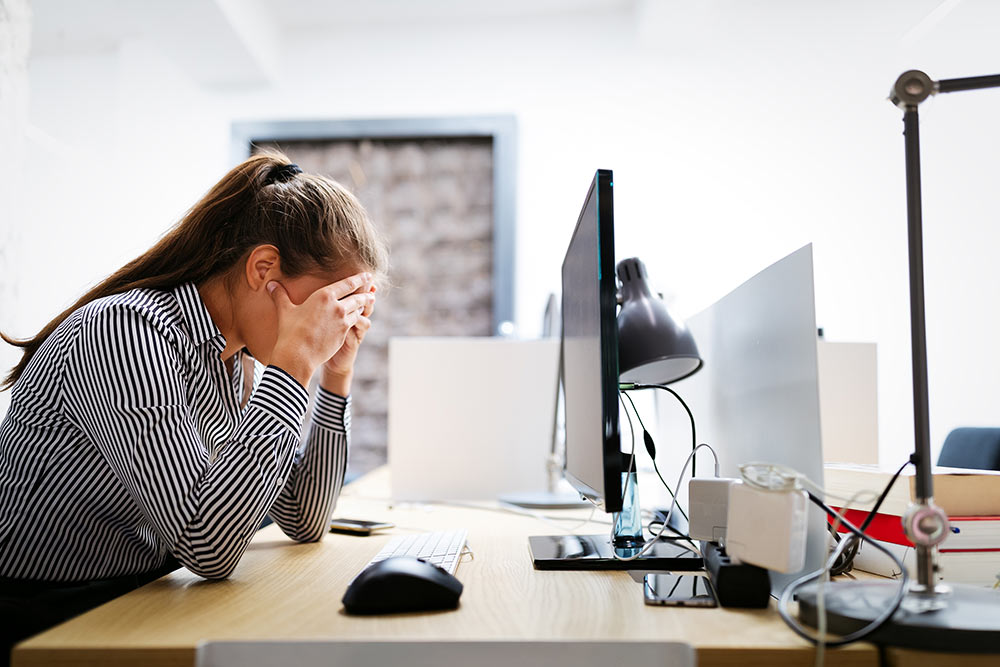 If the year 2020 has taught us anything, it's the importance of stepping back, slowing down and asking ourselves, "is this the life I really envisioned for myself?" A large percentage of people report being "unsatisfied" or "unfulfilled" with their current life circumstances — yet are afraid or unsure of how to make changes for the better. To help stoke the inspiration fire, here are three Charleston women who overcame a life of uninspiring and unsatisfying circumstances to accomplish their dreams.
Megan Hewitt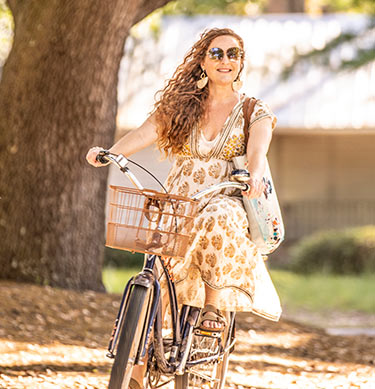 Megan Hewitt, founder and owner of Shrimp and Grits Kids, grew her business idea from a passion for art and a love of children's clothes. Formerly an art teacher, Hewitt enjoyed many aspects of working with children, but found herself counting down the days to her next long break.
"That was not how I wanted to live my life," she said. "I wanted to enjoy what I was doing every single day." So, with the support of her husband, Pitts Hewitt, she decided to move on from teaching and spend some time thinking about what inspired her and what she would enjoy doing with her time. As a resident of Old Village — where the Shrimp and Grits Kids headquarters is currently located — Hewitt would often take her daughter, Ella, on stroller rides around the neighborhood to get fresh air and take in Lowcountry sights.
It was during a walk on Pitt Street Bridge when Hewitt first conceived the idea for her children's clothing store. She saw the beautiful Charleston harbor, and pictured Lowcountry landmarks on affordable, quality clothes. At the time she hatched the vision, she was "in love with the cuteness of little girl clothing" and even sewed some of her own daughter's clothing as a creative outlet, but looking back, she marveled how blindly she and her husband jumped right in.
"I just 100% believed this was going to be a massive success, and I think that belief, that blind faith, was why we were able to pull it off," she said.
With a sketchbook in hand, she started designing. Within a week or two, she found a manufacturer, and in spring 2008, the first Shrimp and Grits Kids clothing line was launched. "I was looking for a little something different that stuck in people's minds, and I thought of shrimp to represent the boys and grits for the well-known acronym, 'Girls Raised in the South,'" she noted.
Today, the company has a team of 125 sales representatives, 2,500 hostesses and 300 associate representatives, who market clothes at trunk shows, parties and on social media. Shrimp and Grits Kids also has a national clothing magazine and a storefront, currently located on Appling Drive but soon to be relocated to the Sea Island Shopping Center.
"Visualize the dream," is the advice Hewitt gives women out there who crave something more out of life. "Make the dream real in your mind because what we think is what we create, and what we create is our reality. It just takes that belief."
Missy Farkouh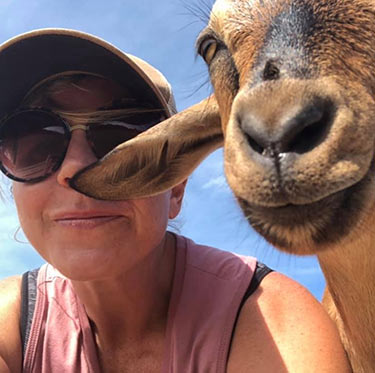 Missy Farkouh, co-owner and business operator of The Goatery at Kiawah River, said that watching her husband's enthusiasm for his career made her realize her own zeal for being an accountant was no longer present. Farkouh knew the corporate world was not for her, but she also didn't feel completely fulfilled as a homemaker, either. "I needed something outside the home — something that made me a better mom and wife," she said.
As a former military kid, Farkouh spent time volunteering with veteran causes. She worked for various nonprofit boards that provide aid to retired soldiers and education to the public. But something was still missing. Despite being proud of her accomplishments, the quest for a fulfilling life work resulted in a move back to her roots.
"I wanted to come home to Charleston," Farkouh said. "I wanted to raise my kids here and be near my family and parents."
Upon returning, she turned to volunteering again, as an opportunity to explore new and interesting vocations. Where she ended up next was a surprise to everyone. It started when Farkouh was "tagged" in an event on Facebook for goat yoga, and, noticing the event was sold out, she contacted the owner, — now business partner — Danny Sillivant, to request the opportunity to volunteer.
The business partnership was a no-brainer — Sillivant taught Farkouh everything he knew about goats, and she helped Sillivant make cheese and grow events at the farm. "It was so much fun. We would spend hours in the kitchen, perfecting the products, until one day, Danny and I decided to join forces and create The Goatery. I am always so grateful that Danny shared his dream with me. It was true magic," she said.
The Goatery has grown immensely since that first day and is a popular destination for many Lowcountry residents. The farm produces cheese, milk and bath products, plus hosts tours, yoga and various other sponsored events. The Goatery also offers "farm school," a volunteer program for kids interested in farm life and their families.
Developing The Goatery fulfilled Farkouh's personal dream — a dream she never even knew she wanted. "It feeds my soul. There is never a day I leave and say to myself, 'I quit' or 'I can't.' I feel successful, not necessarily in financial terms, but spiritually," she mused.
Her advice for someone missing fulfillment in their career is to never give up. "Sometimes it takes 20-plus years to get to where you need to be. You just know when it is right. You can't stop thinking about it, and sometimes it feels like every battle in the past has brought you to this exact moment."
Jessica Woolsey
Charleston native Jessica Woolsey, owner of Jessica Woolsey Coaching, spent many of her younger years in what she referred to as a "toxic relationship" that left her unsure of who she was or what she wanted out of life. In an effort to start over, Woolsey filed for bankruptcy, moved in with her parents and began going to church regularly to grow her faith. "Because of my amazing family and their support, I made it through," she said. "I fell in love with myself again, and that's when the real changes started to happen."
At the time, Woolsey was involved with development and fundraising for various organizations, promoting worthy causes. Despite having pride in her work, Woolsey still lacked passion for the profession. "I knew I wasn't doing what I was, and have always been, most passionate about," she confessed.
When a college friend asked Woolsey if she was satisfied with her job, she replied "no" without hesitation. "I wanted to pursue my dream and passion of helping other women who are suffering, like I was so many years ago. I wanted to help women find their own courage and confidence to break free from any toxic relationships that they themselves are in," she explained.
That friend encouraged Woolsey to act on her instincts and create the life for herself she had always dreamed of having. Two weeks later, Woolsey took a leap of faith — she took out a small business loan and enrolled in an online life coaching program. In August of 2020, she opened her practice, Jessica Woolsey Coaching, and is currently working with five women, ranging from 30 to 45 years old. She sees clients for issues such as unhealthy relationships and negative self-image. Through each visit, Woolsey helps these women gain the perspective and motivation to become the best versions of themselves.
"I love helping women fearlessly reclaim their life and choose their own destiny," she remarked. "I don't tell my clients what to do — rather, I help them decide what they need to do in order to keep moving forward in life."