The humid Charleston nights have traded places with the cool salty breezes that dominate Lowcountry winters. Some mourn the sunny beach days of summer or the crisp park days of fall. However, these colder months bring the warmth of holiday cheer along with them to temper the sting. It starts with Thanksgiving, then rolls into Hanukkah, Christmas, the New Year and Valentine's Day before it's over. It is the season of giving, and that means finding perfect gifts for all the females in your life, whether it's a family member, friend or significant other. Sometimes, the mind darts immediately to the extravagant gifts like jewelry or designer handbags—the gifts that can put a serious dent in the wallet. However, focusing on these other two "e" words might be the answer to the perfect gift. Those words are escape and experience.
Give the Gift of Escape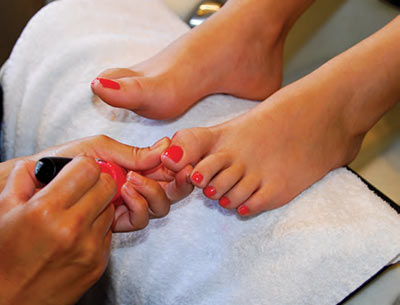 A lot of women are busy ladies. Some are raising families. Some are running companies. Some are throwing themselves into charity work. Some are doing all of it. Others are going through personal or health issues. The perfect gift for women on the go can be just a little bit of "me time." This gift could be as simple as a great mani/pedi, or it could be an entire spa day. Some unique options could include a float in a saltwater tank at Glowspa in Mount Pleasant or a relaxing stretching session with a massage therapist (most spas offer this option).
A great place to start research on the gift of escape is The Sanctuary at Kiawah. The women in your life will love the drive down Bohicket Road beneath the hanging moss to end up shoreside for a day of luxurious pampering, including endless amenities.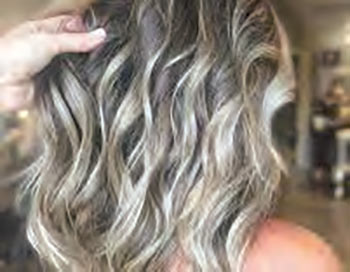 If you want to stay a bit more budget-conscious, a smaller spa like The Winchester in Summerville is a great option. The décor provides an atmosphere of opulence, and the services are quality and professional. You won't find additions like hot tubs and steam rooms, but the staff treat all guests like royalty while offering a competitive menu of services. Some experiences include picking up the guest in a limousine stocked with champagne and strawberries to whisk them away for an amazing day. Moreover, the spa is in the heart of downtown Summerville. After the pampering session, women will love exploring the adorable gift shops, antique stores and lounges up and down South Main Street.
Give the Gift of Experience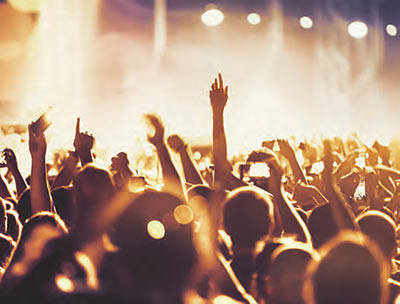 We live in one of the most toured cities in America. There is no need to miss out on the incredible experiences available right here in Charleston. A great gift idea for the ladies in your life are tickets. Concert tickets are wonderful but often expensive. They also include just one night of fun. However, season tickets to beautiful venues are gifts that keep giving. Some top places to purchase season tickets in Charleston include theaters and historical sites.
If the lady in your life is a fan of stage arts, season tickets to one of the many theaters is a great choice. Wonderful options include the famed Dock Street Theatre or Queen Street Playhouse, both downtown. Each has historical significance, excellent shows and close proximity to restaurants, bars and shops in Charleston. For residents further north of the city, try out Flowertown Players in quaint downtown Summerville (just a block from The Winchester) for the small-town community theater feels.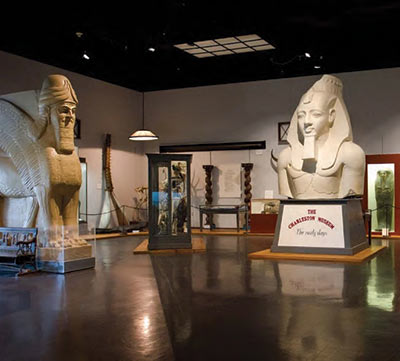 If you are gifting to a history buff, try season tickets to one of the plantations or museums. Many offer an abundance of experiences beyond everyday tours. For instance, Magnolia Plantation, west of the Ashley, offers boat tours, swampy trails and hosts of gardens to stroll. It's a great place to relax, exercise or simply experience nature.
Attractions like The Charleston Museum or South Carolina State Aquarium also offer yearly memberships. Local women could enjoy these places solo or with friends and family. Being close to history, culture or wildlife on a regular basis can be both therapeutic and inspiring. Exhibits and events are constantly evolving at these locations and will never disappoint. Purchasing tickets at either venue also support great causes like preservation of the arts, history and local sea life.
No matter what gift you choose to give to the special women in your life this year, just remember that the memories made will never fade.
By Lorna Hollifield
More Gift Ideas for the Season
---

Butterfly Kissed Beauty Bar
is a local beauty salon with trained and licensed estheticians. We offer a variety of services including lash extensions, waxing, teeth whitening, facials, spray tanning, lash lifts, brow lamination, henna brows and more. We also offer many different skincare products, body scrub and oils for hyperpigmentation and ingrown hairs, lash and brow serums, self tanner, strip lashes, lash extension shampoo, sleep masks, and more. Come check us
out!
@butterflykissedbeautybar • 843-607-4660
---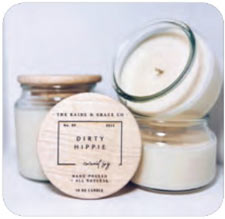 The Raine & Grace Co is a veteran owned and family operated small business located in Summerville, SC. We create small batches of coconut soy candles with custom blended fragrances, poured by hand using high quality all natural, skin safe, and clean burning products. No dyes, no parabens, no phthalates, no zinc! Our coconut soy blend burns at a cooler temperature, which extends the longevity of your candle as well as providing maximum fragrance, unlike traditional waxes! Candle making is our passion and we take great pride in our product, we hope you love them as much as we do!
@trgcompany • theraineandgraceco.com
---
At Nellie & Lo, this tote will be your new favorite accessory. Featuring double handles, a magnetic snap closure and inner slip pockets, this generously sized tote will take you from day to night, work to travel, and everywhere in between. It features a suede texture & accent stripe, making it perfect for any outfit! This bag is sure to make a statement!
@nellieandlo • 843-388-5306 • nellieandlo.com
---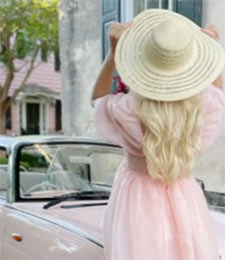 An Instant Shoot gift card will impress even the trendiest of teens— and certify your reputation as a world-class gift-giver. Instant Shoot is a fun multi-location photoshoot in downtown Charleston, packages start at $45, and gift cards are available online at www.instant-shoot.com. Perfect for Christmas or Valentines Day, the gift of Instant Shoot is guaranteed to make anyone's holiday special.
@instant.photoshoot
---