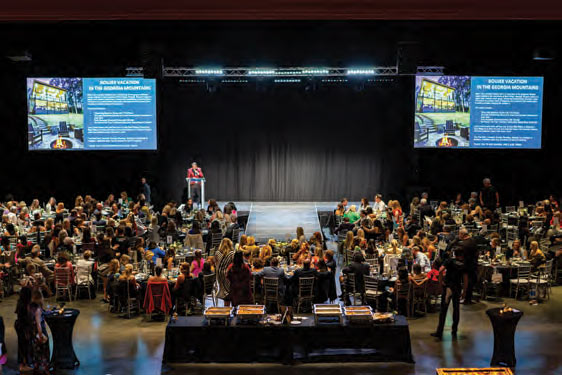 The glamour is exciting for everyone who attends. When a team member from Charleston Women and I walked in, we were immediately greeted with personal-sized prosecco bottles that boasted dainty little straws. We were given our numbers to bid on the hosts of extravagant vacations and shopped the tables of high-end items from jewelry to handbags. We clapped for the winners of the shoe contest and remarked on how elegant the other women's dresses were while we inhaled the wild mushroom ravioli. Honestly, it became easy to forget that our night out on the town was to benefit those who didn't have that luxury.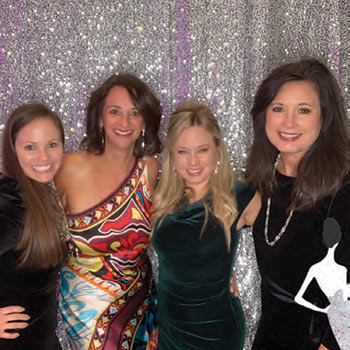 Wine, Women and Shoes is an event that benefits many nonprofits depending on where it's held. Charleston's October event supported Florence Crittenton Programs of SC. The organization's mission statement reads, "Our mission is to provide hope, safety and opportunity to young women in order to instill self-worth and self-sufficiency.
Florence Crittenton values the right of every young woman to obtain the education, skills and support needed to have a healthy start in life– for today and tomorrow."
The services offered by the organization include housing, medical care and other support extended to parenting, pregnant or foster-homed young women in need. These women are then offered the education and resources to become self-reliant and successful in their endeavors. This is truly a nonprofit aimed at hope for the underprivileged. They offer a chance to those who have no other lifelines.
Charleston Women proudly sponsored the event, which wrapped up on Oct. 20. However, Wine, Women and Shoes is an annual event you may all attend next year. In the meantime, visit FlorenceCrittentonSC.org to learn about how you can start helping now. The most fabulous thing a woman can do—apart from donning designer heels— is to support to those who'd give anything to walk a mile in her shoes. Generosity never goes out of style.
By Lorna Hollifield