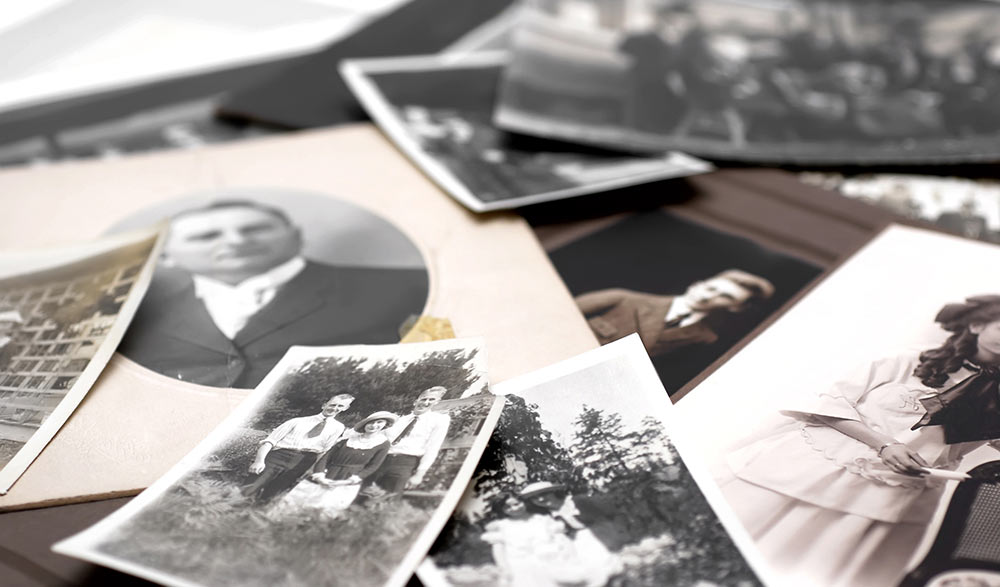 How many of us have landed a stockpile of family photos and documents from grandmother's trunk, and we simply tucked them away into boxes to deal with another day? Add to those the thousands of pictures on our phones of kids, friends and travels, and it can seem overwhelming. Who has the spare time or even the inclination to identify and label them all? Plus, we're in the social media age, right? Snap a photo, upload it and forget it. Vintage print pictures on paper are so yesterday.
But wait — not so fast. Every generation in a family needs at least one person who holds onto the family genealogy and heirloom photos. Some of these images are irreplaceable. Scanning and digitizing them will save them for the future generations.
That day has come for many of us. A pandemic lockdown and work-from-home sentence have freed up time to tackle projects like this. Several websites and services can be helpful with managing these treasure troves of photography. The advice is to start small, focus and tackle the task in digestible chunks. For these archives, you'll want to save the pictures in two places, such as your computer, plus an external hard drive or in the cloud.
As Mount Pleasant resident Anne Janas said, "It wasn't until I was in my 40s that I took a real interest in the past and my family's past. That's when I began to treasure the family story."
For a reunion a couple of years ago, which gathered 57 members of her family, Janas compiled a slide presentation featuring the lives of their grandparents and descendants, using vintage photographs as a springboard. She gave PDFs of the story to the digitally savvy young kin and printed photo albums to the older generation: a treasured gift.
On the website TheFamilyCurator.com, Denise Levenick came up with a system she calls the Parking Lot Method. She segregates the photos, makes preliminary identifications, then puts them in individual piles labeled with an index card. She sets aside the John Does and mystery babies in other piles for future IDs. The experts suggest that you write any names you know in pencil on the back of the photos, so there's no risk of ink bleeding through to the front. They also recommend narrowing your print collection down to your favorite 150 to 200 photographs, discarding any too-similar snaps or mystery parties.
For local shoppers, Larry Peterka of Prism on Coleman Boulevard offers a full-service photo lab. You bring in your cache of photos, 35-millimeter slides and even negatives, and they can scan and save them for you as CDs or on USB flash drives. Retouching and restoring old pictures is another service they provide.
If you are overwhelmed with the sheer quantity of print photos you have but are not sure you want to discard any, mail them to ScanCafe.com and get them back in digitized form. About 1,200 images, costing around 37 cents per photo, fit on a DVD, while CDs hold fewer. Instructions for mailing are on the website. As of 2020, the Indianapolis company has scanned some 175 million images.
On another website, ThePhotoManagers.com, founder Cathi Nelson recommends compiling albums with a theme, such as "A Day in the Life." This can document ordinary moments in a family's day, from meals to sports and hobbies. She started this project, she said, when her adopted son was first placed in her arms. Another album theme can be celebrations through the years — an enjoyable way to see changes and development within the family, as kids grow up and keep the story alive.