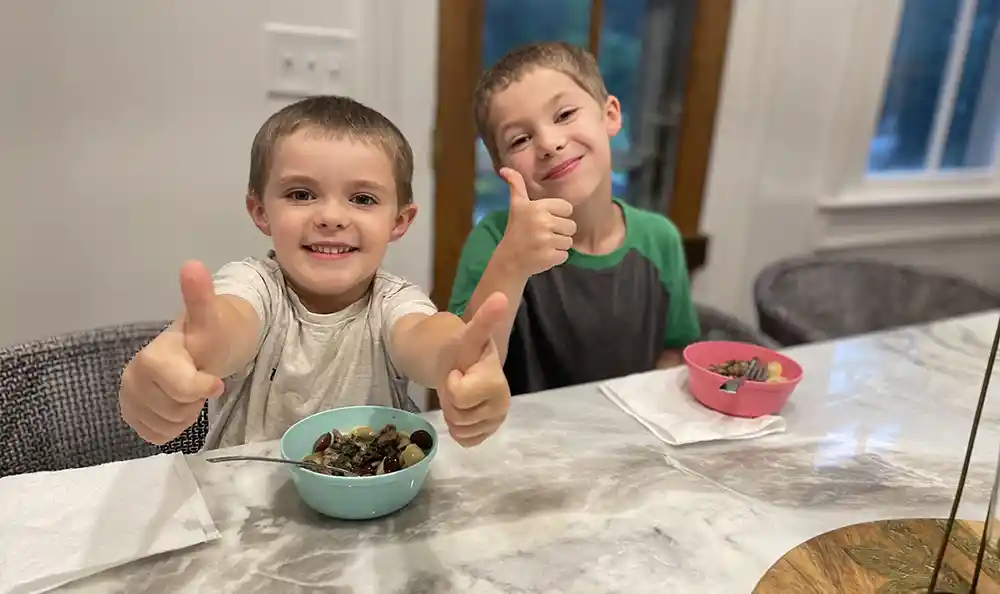 Sometimes tasty meals with nutritional value seem like a daunting task to the working woman. We all want something tasty to put in our families' bellies, but how do we cook while working, mothering, wifing, exercising and wearing the other countless hats women wear? The key can be to plan ahead and do what works for you. Maybe you chop the veggies the night before, or make dinner a family activity, dividing tasks. Maybe you prep a meal and freeze it until time to cook. The point is, time doesn't have to stop you from making incredible dishes.
Leslie Roden, a principal project manager at Blackbaud, mother of two elementary-aged children and community volunteer, shared one of her go-to recipes with Charleston Women. It's a fan favorite of her growing boys and easy to prep. The actual cook time is only minutes. Take a peek and plan your next gourmet-on-the-go feast for the fam. Even a drive-thru stop takes longer than this.
INGREDIENTS
1 pound ground lamb
1 large chopped onion
2 minced garlic cloves
8 ounces sliced and pitted kalamata olives
12 ounces of spinach
1 tablespoon of olive oil
1 cup of Pinot Grigio
1 container orchette or campanile pasta
1 can of chicken broth (option instead of wine)
Pinch of salt and pepper
DIRECTIONS
In a large sauté pan, sweat onions and garlic. Add olives and olive oil. Start the water to boil the pasta in a separate pot. After olives cook for three minutes, add lamb meat. Cook an additional three mins, then add white wine (or broth). Fold in spinach. Add a pinch a of salt and pepper. Reduce heat to simmer. Cook pasta as directed. Add broth to sauté pan as needed for the consistency you like your pasta dishes. When pasta is done, enjoy!