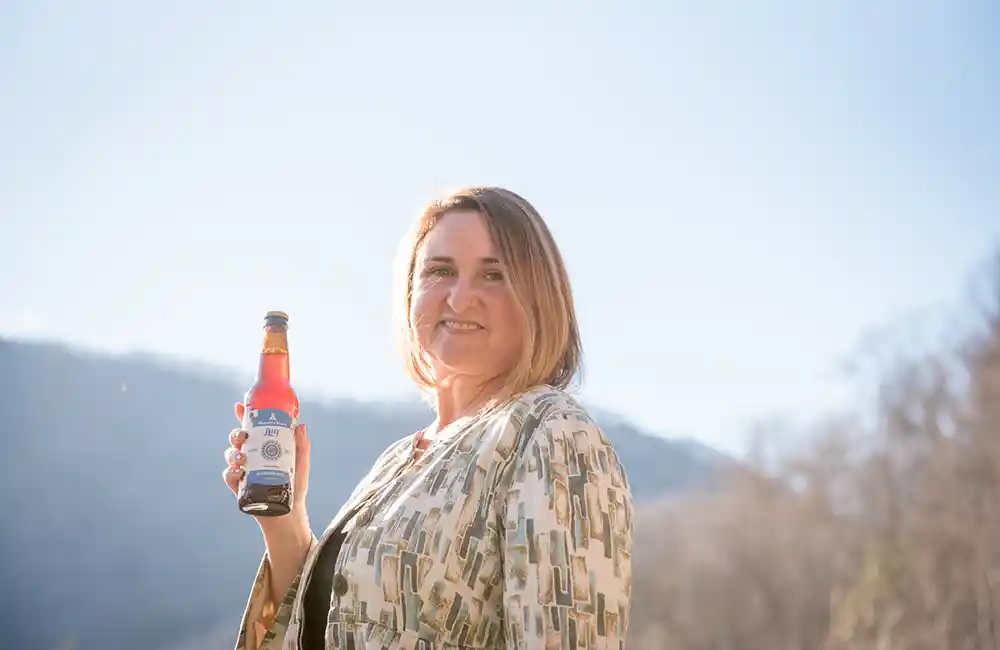 Elixir (noun): An alchemic preparation, often aromatic, formerly believed to prolong life.
Shanti Elixirs, a collection of fermented green teas with a honey base, do not claim to offer eternal life, but the ancient eastern-rooted drink does have all the makings of a modern-day health potion.
Like Kombucha, but without black tea and sugar, Jun is full of healthy acids and probiotics. Like kombucha, it is made with a symbiotic culture of bacteria and yeast (SCOBY), which offers hosts of health benefits. Jun is anti-inflammatory, and may help strengthen the immune system, gut and mood. A thirst quencher, with flavors like Blueberry Basil, Tulsi Rose, Pineapple Turmeric and more, it offers alternatives to alcohol for a buzz your well-being welcomes.
Shanti Volpe discovered her passion for Jun after a sojourn led her into the world of beekeeping. Inspired by these creatures and leaning on her healthcare background, a brand was born. "I've been a women's health nurse and perinatal health educator for over 25 years and have a passion not only for women's health — and especially gut health, with my lactation background ­­— but for supporting women-owned businesses," said Volpe. "Every batch of Jun supports two local woman-owned businesses. Our company values the physical, emotional and spiritual well-being of all."
Jun has now invaded The Lowcountry, available at Earth Fare, Queen Street Grocery, CommonHouse Aleworks, and Local Jos. Join the hive, grab your favorite flavor and bask in the glow.
For more information, please visit ShantiElixirs.com.
By Lorna Hollifield