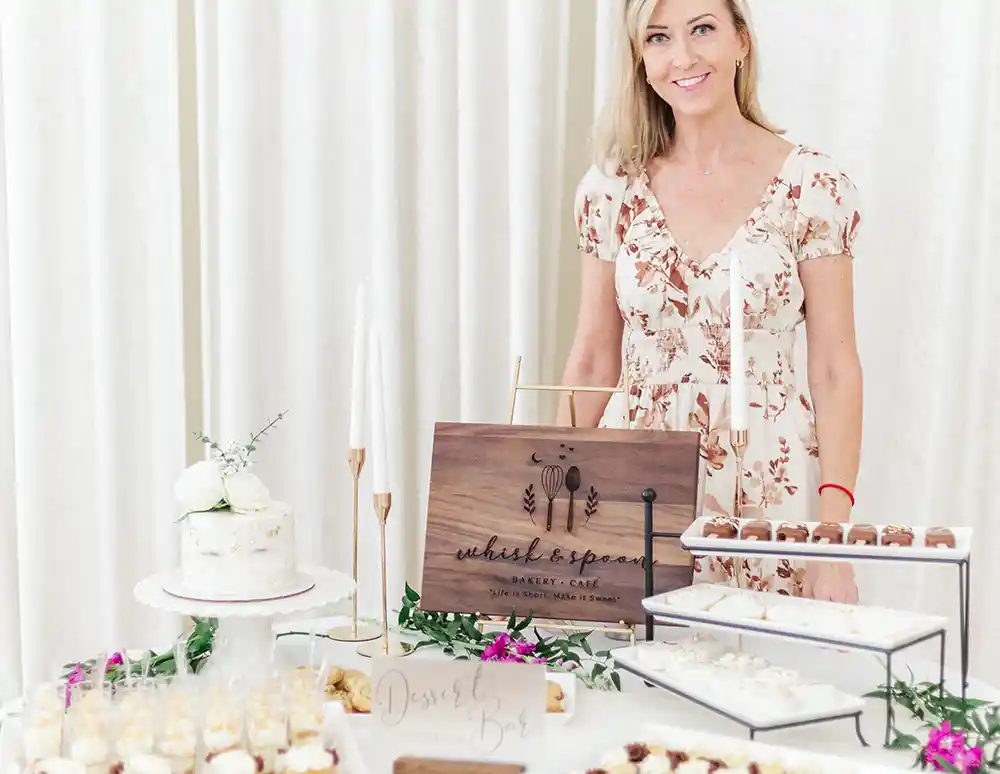 Trying to find a bakery when you have specific allergies can be incredibly difficult. Debbie Gardiner, owner of Whisk and Spoon Bakery Cafe, knows this better than most. She began her business in March 2022 after seeing the need for peanut and tree nut -free bakeries. Her son was never able to enjoy items from bakeries, and Gardiner said that they often had to avoid bakeries because of his allergies. She began baking for him before they moved from Long Island. This business grew out of encouragement, need and love.
When Gardiner was let go from her design career during COVID after having lost her husband in 2019, she felt that she needed to do something for herself. That's when she began baking out of her home. Friends encouraged her to branch out and start offering her services to others. She gained quite the following before moving to the Lowcountry and officially starting her business. She now has a food truck and offers a variety of baking services to clients. She offers an assortment of desserts and cakes for private events such as weddings, parties and other intimate gatherings. Gardiner feels that the losses in her life have "put things into perspective," and she feels it is her purpose to create safe treats for all. At Whisk and Spoon Bakery they believe in their mantra, "Life is short, make it sweet."
For more information, please visit WhiskAndSpoonBakeryCafe.com.
By Cari Lawson