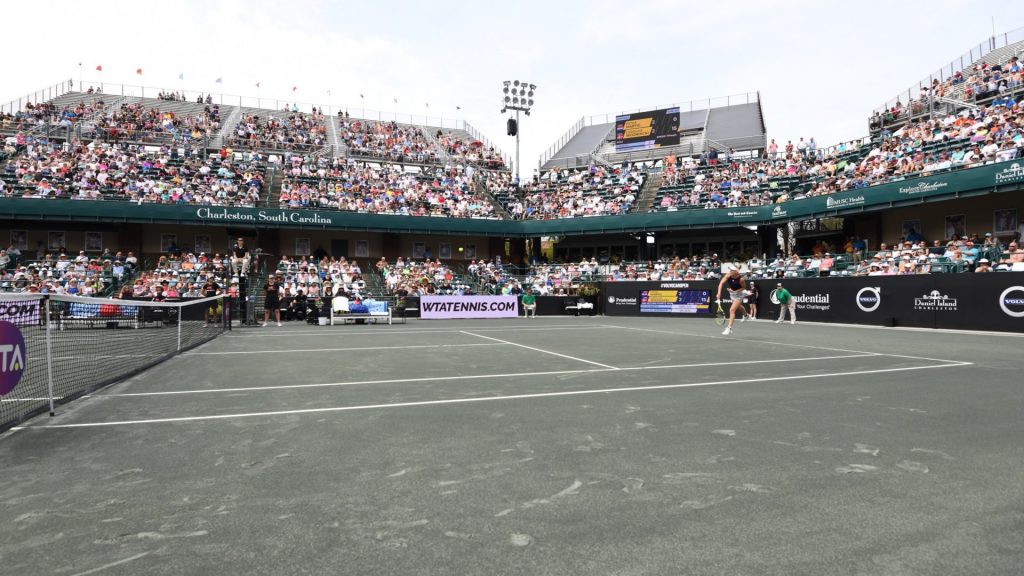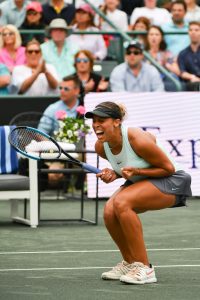 Charleston Tennis LLC which owns and operates the Volvo Car Open that runs from April 3-11, will host an additional WTA tournament, the Charleston 250, immediately following at the LTP Daniel Island Tennis Center from April 10-18.
The Volvo Open is the largest women's only tennis tournament in North America. Leading the Charleston 250 field is the Number 1 seed, American Madison Keys, who is currently ranked 19th in the WTA.
We spoke to Mount Pleasant's Lizl Kotz about the upcoming tournaments. Kotz was recently named the 2020 Player of the Year by the United States Tennis Association Southern and coached the inaugural Lucy Beckham High School girls' tennis team to their first state AAAA title win.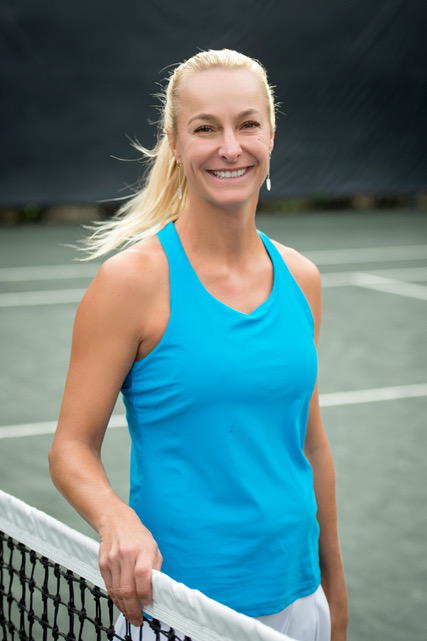 Give us a little of your background as it relates to tennis.
Sure. I grew up in South Africa where I played tennis. At the age of 15, my parents moved us to a small town in Illinois. I was a high-level junior player at the time with not a lot of local opportunities. In a lucky break, someone, who ended up becoming a family friend, offered to become my benefactor and paid for me to go to a tennis academy in Hilton Head, SC. It was an amazing opportunity and opened up a whole new world. I played tennis at Indiana University and ended up getting my Masters Degree in Physical Therapy from the Medical University of South Carolina.
You might not think of Charleston as a tennis town but it seems to be headed that way. Why?
It has definitely evolved. When I started playing tennis again, about twelve years ago, there was a healthy community of mature players who had also played in college and still competed in tournaments. They were so supportive and inspiring and made playing in this town very inviting. Three of us have represented the United States on the World Cup team which is incredible given how small our town is and how vast their potential network for players is. I also think that since this is such a great place to live, there are a lot of great teaching pros who have moved here and produced great players. The third piece of the puzzle is the ability of the Charleston Tennis LLC to financially support great tournaments like the Volvo Open and Charleston 250 as well as junior and lower level ones that have put Charleston on the map, along with other companies in town. Ultimately, I would say that the friendliness of Charleston is magnetic and tennis has fit well into this town.
Even though there are no spectators this year, how exciting is it to have the Volvo Open and Charleston 250 hosted right here in Charleston for the next generation of tennis players?
Very! There is such a difference between watching a match on TV versus live sports. It's much harder to connect with that athlete and dream when it's on a screen. When you have a little girl who watches it in person and sees the effort and the joy and the whole picture, she will leave inspired. If she is at the beginning of her journey, she might go home and train with a different intention. For someone like Piper Chaney or Ella DeFord on the Lucy Beckham tennis team who have already been in the game for a while, I wouldn't be surprised if they watch these tournaments and think, 'okay, they are better than me but I'm not that far off,' and that reignites their passion to train with purpose.
Who are you excited to watch and why?
Ashleigh Barty (Australia), Bianca Andreescu (Canada), Sofia Kenin (USA), and Garbiñe Muguruza (Spain). I am always drawn to watching these four compete in general. But I am also looking forward to seeing Shelby Rogers and Emma Navarro as they are both local. Although I am a physical therapist by trade, I have transitioned into the mental performance training arena recently and so what intrigues me about these players is that I think it is harder to compete in front of people who love and adore you because they so badly want you to win. There is a lot of added pressure there. And as humans, we have a fear of disappointing people. It takes a very mentally strong athlete to block that all out and I can't wait to watch that unfold right here in Charleston.