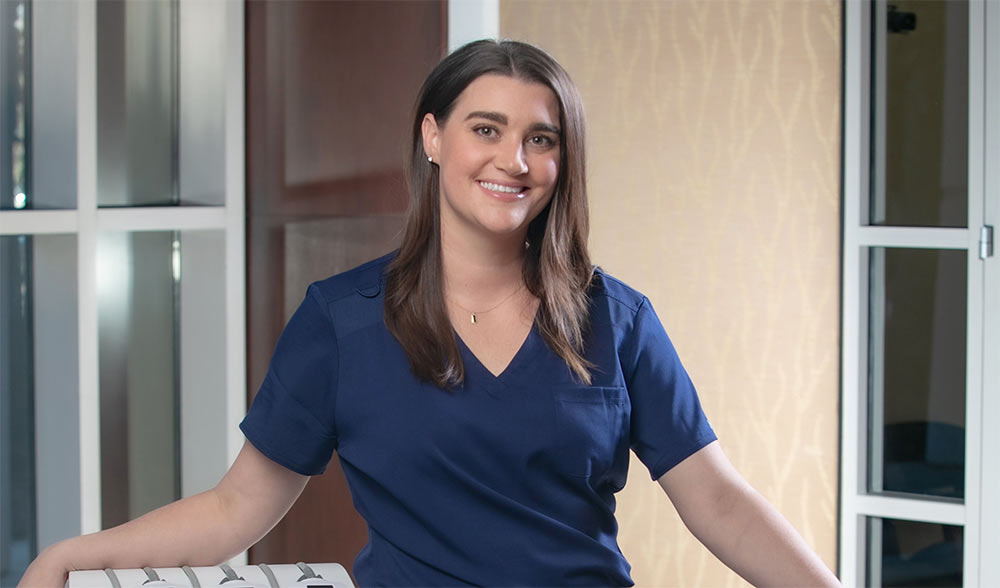 Growing up in San Francisco in a medical family, Stacey Markovitz was drawn to the medical field but wasn't sure where she would fit. Finally, she realized that she could combine her passion for beauty with medicine, and an idea was born.
Now, using advanced medical technology, Markovitz is not only helping others take better care of their skin and bodies through the Charleston Aesthetics Clinic, but she is also showing people of many ages how to look and feel more wonderful than ever.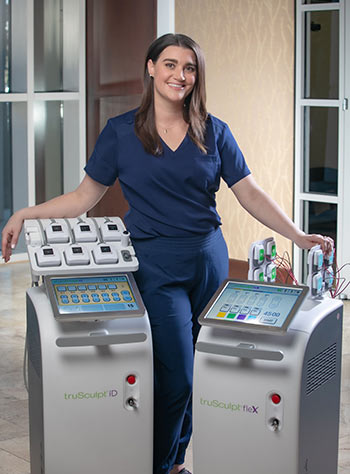 "I began the clinic because I wanted to take something that is near and dear to me and pass that on to others who may be in need of the same kind of attention," said Markovitz, a Charlestonian transplant since 2017. "We began Charleston Aesthetics Clinic in 2021, with the goal of optimizing people's confidence in how they look and feel about themselves."
To this end, the clinic offers these treatments and services:
Body Sculpting, which removes fat, builds muscle and renews skin. The non-surgical process takes 15 minutes and is non-invasive with no down time.
Botox and fillers to decrease wrinkles and add volume for a more youthful appearance.
Laser for removing pigmentation such as age spots, sun damage, acne marks, skin hair and moles and for reducing the appearance of visible veins and wrinkles.
RF Micro-Needling, which stimulates natural collagen and tightens skin all over the body.
Chemical Peel, an advanced form of exfoliation removing the top layer or two of skin.
Medical grade skin care, which includes more effective moisturizers and customized skin care.
"We want people to get a more youthful appearance from all of our services," Markovitz said. "We customize for the client with noticeable results, and we help people understand how they can achieve their goals without them having to go to extremes. And more people are wanting these kinds of treatments and services."
Based on Grandview Market Research, a global market research and consulting company, people's concerns about their appearance are gradually increasing. For example, the global body contouring devices market size was valued at $2.8 billion in 2020 and is expected to expand at a compound annual growth rate of 14.6% through 2028.
"I want to be able to meet this growing demand for both body sculpting and skin appearance," Markovitz added. "Body sculpting, for instance, has become more socially acceptable, and even though it is by no means a substitution to right eating and exercising, it is a form of a head start – to ease you into that momentum and keep you in it."
With all that to look forward to, Markovitz said the most important element for her has never changed: helping people be a better version of themselves.
"I like to build personal connections with people to understand their goals," she said. "And I love it when they come back later after a treatment and say, 'Wow, that works.'"
For more information, visit CharlestonAestheticClinic.com, or call 843-765-4333.
By L. C. Leach III