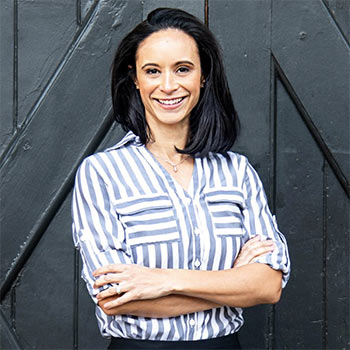 When did you decide to go into the business?
I decided to transition from outpatient primary care to functional medicine in fall 2020. I realized then that there was something lacking in the way I was practicing medicine. I had limitations with the tools I was trained in through conventional medicine. I wanted to know more about how to make people feel better using a more integrative approach.
How did your business start?
I started my business out of necessity for myself and the people I wanted to serve. There was also a need in this area for functional medicine, so I started FreshMed Functional Medicine. With my husband Cody as my business coach, I made the scary jump from stable, albeit corporate, employment to entrepreneurship.
How do you find your passion?
After years of going through traditional medicine, I just felt that there was something missing from my career. I was prompted by my husband to look into functional medicine a couple years ago. I started doing coursework in it and fell in love.
Tell us about how you grew up and who shaped you into the woman you are.
I hail from New York originally. We were an active family — I played soccer, basketball and lacrosse. Academics were also highly valued. My parents have always been supportive of anything I wanted to do. They've instilled a great work ethic in me. We were busy but in a good way.
Read More:
Meet Dr. Cici Carter of FreshMed, LLC