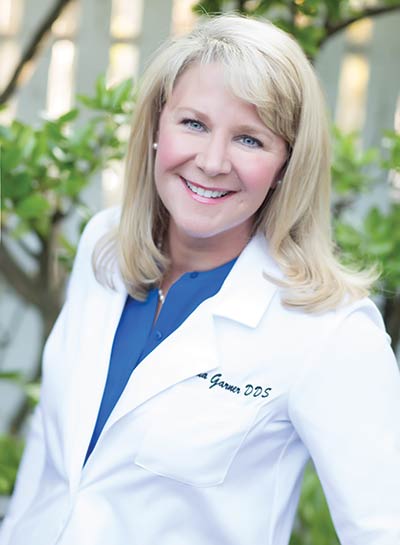 Dr. Cynthia Garner is originally from Omaha, Nebraska, and graduated from Creighton University Dental School. After she completed an Advanced Degree in General Dentistry (ADGD) at Temple University, she met and married her husband, Alan Garner, an Air Force officer from Isle of Palms. After her husband's Air Force retirement, they moved to Mount Pleasant where Dr. Garner opened her practice on Chuck Dawley.
"Our patients are VIPs and are our No. 1 priority," Dr. Garner said. "Several of my staff have worked here for over 20 years, so we know our patient family well. Our experienced team provides personalized care for each person's smile in a friendly atmosphere while maintaining currency in the latest dental procedures."
To provide the finest care, Garner Family Dentistry utilizes the latest digital X-ray technology to minimize exposure, intra-oral cameras, environment-friendly waste systems and purified water to meet the highest standards. The office also maintains the highest sterilization rating by using a professional sterilization monitoring company to ensure instruments and equipment are free of microorganisms.
Garner Family Dentistry's comprehensive services include cosmetic dentistry, veneers, dental implants and teeth whitening, along with the latest restorative techniques.
"We love our patients and would consider it a privilege to care for you and your loved ones," said Dr. Garner.
Read More:
Dr. Cynthia Garner: Putting Needs of Patients First
Dr. Cynthia Garner of Garner Family Dentistry, Career & Passion
Dr. Cynthia Garner: Chose Dental School Over Medical School