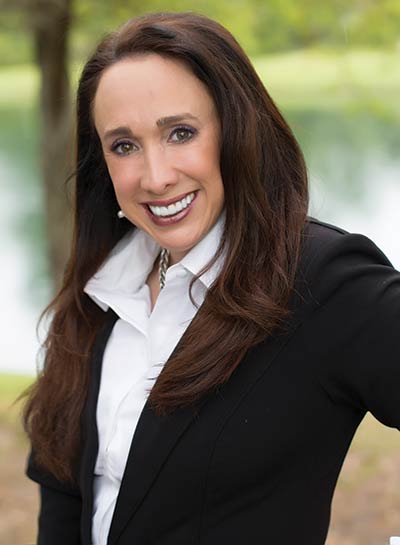 Dr. Margarita Murphy is a highly specialized doctor of a disorder that is unfortunately quite common but also quite embarrassing.
"Many people just live with the problem because they don't think there is a doctor out there who can help," she said.
The disorder, which affects daily life to a debilitating degree, is known as fecal incontinence, and Dr. Murphy of Colon Surgeons of Charleston is known throughout the world, and, of course, in Mount Pleasant, as the best of the best in correcting the problem.
Prolapse of the different organs in the pelvis, including the rectum, results in ineffective or obstructive defecation, presenting as fecal incontinence and constipation. Dr. Murphy revealed that one in 12 people, mostly women due to childbirth, suffer with bowel leakage — and usually in silence. Although most of her patients are seniors, she has seen fecal incontinence in people as young as 20.
"It is so sad to hear people talk about how they no longer have a social life because of this," she empathized. "I just want people to know that I can help them. They don't have to live that way."
Dr. Murphy has been asked to speak at many conferences — one was this past March at the Massachusetts General Hospital's annual meeting, and others include the annual Brazilian Society of Colon and Rectal Surgeons Meeting, the Mexican Society of Colon and Rectal Surgery Meeting and the Latin American Pelvic Floor Disorders Association. She is also speaking at Harvard in May.
Her main message is accidental bowel leakage is a common ailment that can be corrected with a minimally invasive procedure that is highly successful. Pelvic organ prolapses are also quite common, and the surgery to correct them is extremely complicated. Dr. Murphy has extensive experience in this field and uses a robot for these operations.
"There is a lot at risk, but, luckily, so much has evolved with the procedure in just the last five to seven years," she explained.
Dr. Murphy wants people to know that there is no need to wait to make that first appointment. "At my office, this is what we do," she said. "From the first person that answers the phone and gets your initial information to me when I do that first, yet very easy, exam — we understand you, and there is no need to feel nervous. Again, this is what we do every day."
By Theresa Stratford