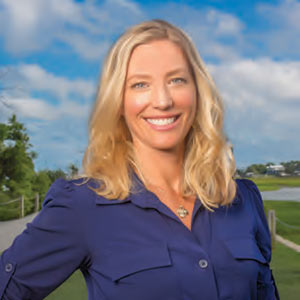 Visiting a dentist can be an intimidating experience, but the team at Kari Ryan Dentistry provides a calming office atmosphere. They happily take new clients on a tour where they offer tea, coffee, comfy furniture and soothing lighting to put everyone at ease. Comfort and expertise are key.
After graduating from Michigan State, Dr. Ryan and her husband relocated for the Lowcountry's warmer climate. She graduated from the Medical University of South Carolina, where she received her Doctor of Dental Medicine and further completed a prosthodontic fellowship at the MUSC Oral and Maxillofacial Clinic. At the clinic, she focused on treating medically compromised patients. A member of the Charleston Dental Society, South Carolina Dental Association and American Dental Association, Dr. Ryan gives back to her community through mission trips and dental clinics.
Dr. Kristi Dillard, who grew up in Murrells Inlet and graduated from the College of Charleston, is also part of the team. To continue her studies, Dr. Dillard completed an Advanced Education in General Dentistry program at MUSC and currently attends continuing education courses.
Adding to the highly educated dentists and tranquil atmosphere, the team at Kari Ryan Dentistry have made it a priority to use top-of-the-line equipment to ensure their patients are offered the best options.
The impressive résumés and favorable amenities pair perfectly with the most important piece of the puzzle: the passion for the patients.
For more information, visit MtPleasantDentist.com, or call 843-881-1638.
By Eileen Casey