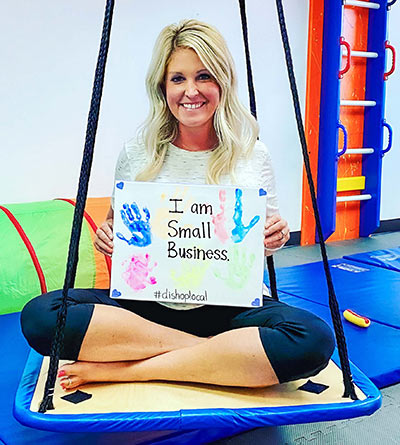 When did you decide to go into the business?
I was blessed to know that my life's purpose was to be a pediatric occupational therapist since high school. I remember reading the description and being sure it was my calling. It was always a dream to have my own company. I turned that dream into a reality in 2019, when Happy Hearts Therapy was founded.
How did your business start?
It began with envisioning a dream and continuing to work daily on bringing it to fruition. Knowing that I wanted to create a business model that was going to focus on quality of care, I pushed myself into learning how to develop myself from a treating therapist into a business owner. The Happy Hearts name was established with the notion that a family's heart is truly happy when their lives are fully functioning.
How do you find your passion?
I think my passion found me. When something is made for you, you don't question a day in that life.
Tell us how you grew up.
I grew up with a love for working with children. I was the child that was in daycare and summer programs full-time because my parents needed to work, yet the child who was not with her peers. I was in the other classrooms helping with the younger children. My dad has been my biggest supporter, consistently challenging me to push myself. He continues to be my number one rock.
Read More:
Lindsay Kale: A Love for Pediatric Occupational Therapy in Charleston