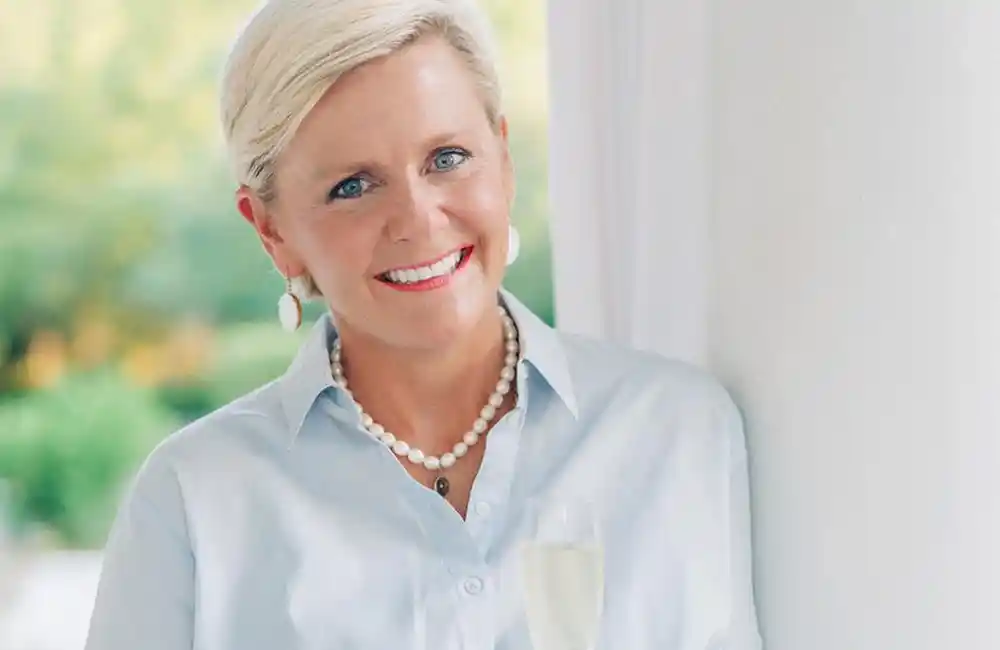 Entrepreneur. Mentor. Author. Speaker. Angel Investor. Wife. Mother. Kim Powell wears multiple hats on any given day and loves it! Born in Dayton, Ohio, residing in Charleston since 2014, Powell and her husband Keith Powell split their time between downtown Charleston and Fripp Island with their family. Traveling, walking, boating, and spending time getting to know new people is what drives Powell most.
The proud owner of Woodhouse Spa, with locations in Mount Pleasant, downtown Charleston, Franklin, Tennessee and the soon-to-be Savannah, Georgia, Powell has proven to be as big a business powerhouse as she is family. "After I opened my first spa and saw how well received it was within the community, I decided to open a second location in downtown Charleston. From there, the Woodhouse Spa franchise was bought by Radiance Holdings, and I was so impressed with the new owners that I decided to open a third and now a fourth location."
Powell fell into entrepreneurship after treating her mother, who was the caregiver to her father after his stroke, to many mother-daughter spa retreats as a break. Experiencing Woodhouse Spa for the first time in Dayton, she was hooked on how tranquil and serene it was. "I was so blown away by the fact that I had access to a resort-style spa in Dayton, Ohio. I immediately became a guest and brand ambassador of Woodhouse Spa. When we moved to Charleston in 2014, I was simply hoping to find a Woodhouse Spa in my new hometown, but quickly realized none existed in the entire state of South Carolina. I was 45 years old at the time, and my youngest son was entering high school; I decided to take a leap of faith and open my first Woodhouse Spa in Mount Pleasant in 2015."
Powell quickly grew from entrepreneur to author. Her first book is called "The Passion and Purpose Project — Your Seven Step Future Funnel to Design the Life You were Meant to Live." Powell said on the project, "I wrote this book to try to help other people who are looking to make a change in their life and aren't sure where to start. I'm often asked how I changed my life so much at the age of 45. The book takes you through a proprietary, seven-step future funnel to help you narrow down and design the future life you'd like to have."
Kim Powell will be speaking at the Renaissance Women's Conference in Charleston on December 6. Her book is available at Buxton Books and online at kimmykpowell.com. Swing by any Woodhouse Spa and treat yourself to a peaceful rejuvenating experience or connect with Powell through her book or events. All are guaranteed to rejuvenate and inspire.
For more information, please visit WoodhouseSpas.com, or call 843-203-1772.
By Maurice J. Frazier