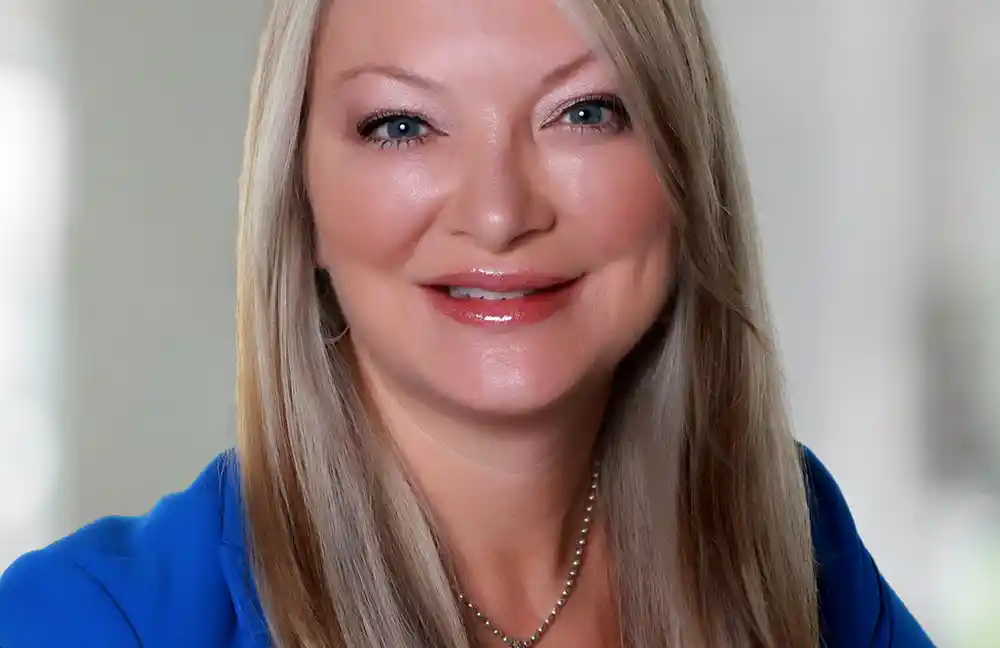 Career choices should be fueled by passion, and the work done should promote growth. For many, it's not just the paycheck, but having a purpose and making an impact in society or someone's life. Dina Mewett exemplifies what it means to be connected to one's calling. Her mission is to see that every aging adult over 65 has a long-term care plan before they actually need it, all the while making sure they are aware of the myriad services available to keep them in place. A Charleston native and graduate from the College of Charleston, Mewett has been executive director with BeWell@Home since April 2022.
BeWell@Home is the only program of its kind in the state of South Carolina. The continuing care at-home program provides care coordination services combined with long-term care insurance to members in the comfort of their own homes. "I spent a lot of time with my late grandfather who suffered from Alzheimer's disease and two strokes. At that point in my career, I wanted a change. After his passing, a new career literally fell in my lap. I started working in homecare with seniors, and it just took off from there," Mewett stated as she reminisced about her grandfather and the inspiration their interactions had on her future.
With years of personal and professional experience assisting aging adults in multiple levels of care, Mewett has made a great impact within her community and at BeWell@Home. "I love my job. I look forward to coming to work each day. I love interacting with seniors. Sometimes interactions with me or their wellness coordinator might be the only interactions they receive that day. I enjoy them and their stories. They have become an extension of my family, and I love that aspect of my job," she shared, smiling as she reflected on what gives her purpose. It's clear that she takes the time to support, love and give guidance to senior citizens entering a new phase in life. If a member needs help at the hospital or rehab center, a member of Mewett's team is there. She often visits them at home to be sure their care is meticulous.
A true inspiration to her family and coworkers, when Mewett isn't giving love and compassion at work, she's sharing that love and support at home with her family, which includes her husband, three pugs and bird. Being crafty, reading books, and traveling is what she loves to do when she has a moment for self-indulgence and relaxation.
If Mewett had only one pivotal piece of advice to share with families, it would simply be this, "Take care of yourself and create a plan now, while you are healthy and independent. Caregiver burnout for family members is a real thing. It's okay to ask for help. It's okay to take a break. Have some 'you time.' Let us do all the work when the time comes, and you enjoy life." The aging population is lucky to have someone as dedicated and thorough as Dina Mewett. Schedule an appointment with Mewett, and secure a safe, comfortable, elevated future for your most precious commodity — yourself and your loved ones.
For more information, please visit BeWellAtHome.org, or call 843-375-5035.
By Maurice J. Frazier