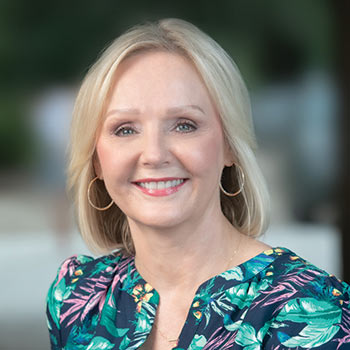 When did you decide to go into real estate?
I started my career in corporate America at a Fortune 500 company. I had success by all traditional measures, but I was miserable. I was not making a difference or adding value to anyone's life. I knew I couldn't live the rest of my life that way, so I resigned without any plans and never looked back. I consulted with my dad regarding what I should do for a new career. He knew I purchased home design and house plan magazines every time I went to the grocery store. I could identify the names of floor plans and builders just by driving past a home. I thought it was a hobby, but my dad saw it as my new career. I became a licensed Realtor and I have loved every day of it over the past 20 years.
What is a piece of advice for young women in your field?
Be independent, work hard. Never give up on your dreams or let anyone tell you that you cannot do something you want to do. I held myself back for many years because I listened to the wrong people and I was afraid of failure, but deep down inside I knew me. No matter what your dream is, go for it. If you fail, so what?
Who or what inspires you?
I am inspired by positive people — especially women. Their positive energy is contagious. Being around positive people can lift you up and make you feel empowered. I believe living in a state of gratitude and thankfulness is extremely important for your mental health. I am inspired by people, especially women who are not afraid to share their truths. We all have a story. It can be tough to be a woman. I was working, raising a family, married, going to college at night and running a company. These are all things I did throughout my life. Positive women overcome and keep on smiling. That is what inspires me, their strength to keep going and remain positive about their goals in life. They persevere to remain positive and to become role models for other women. That is what I am hoping to do as well.
How do you support other women?
I try to be a good advocate and adviser to women, especially young women. I think my age and wisdom has a lot of value for the younger generation of women. Having someone you can talk to is extremely important. There are so many young women who do not have a mentor and just need someone to talk to for advice. I try to be that person when the time arises. I also am a big supporter of women in business. As a female business owner myself, I understand where they are coming from and try to always support their business. I want to help them reach their dreams even if it is just by supporting their business. We as women are a sisterhood and we should never forget the power we have to change the world for the better if we do it together.