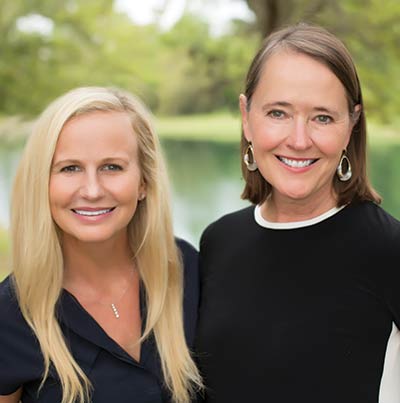 Team Dawson, founded in 1995, by well-known, successful and respected residential and land Realtor® Don Dawson under Carolina One Real Estate, has more than earned bragging rights, being described as: "A combined 45 years of collective residential real estate experience, our team's volume ranks in the top 1 percent of the entire Charleston tri-county area. Out of 1,000 agents in the Carolina One network, we are proud to be consistently ranked among the top five teams, with sales totaling over $300,000,000."
The team's mission is simple. "Our team operates from an approach of keeping our client first — focusing intently on their needs and desires while maintaining high responsiveness and pro-activity. Our core values include truth, excellence, relationships and client service while staying committed to our clients' financial success."
Two dynamic members of the team include Realtors Rees Johnston and Farrah Dawson.
Johnston originally hails from Virginia and has lived in the Lowcountry for more than 25 years. A licensed Realtor for more than a decade, she is also a member of the East Cooper Top Producers group. She and her husband — the senior pastor at Saint Peter's Church — enjoy the outdoors, boating and spending time with their two married children.
Dawson is a native of Mount Pleasant. Before returning to the area, she spent time in Florida training with coaches in both water-skiing and wakeboarding. A national champion in slalom skiing by age 16, Dawson was in the X Games and one of the top wakeboarders in the world by 18. She relayed, "I have always had a good work ethic and believe that has transitioned well into real estate. I love working with people and helping with their real estate needs."
Both ladies concurred, "Our team's focus is service. We love what we do, and we strive to give our clients the best experience through market knowledge, communication and service. We love working with our clients, and many of them become lifelong friends."
As team members, this accomplished and knowledgeable duo bring their experience, skills and encouragement to each client to obtain the property of their dreams.
There are 12 Carolina One Real Estate offices in the area, and three are located in Mount Pleasant. To reach the general office for both ladies, call 843-284-1800.
By Eileen Casey