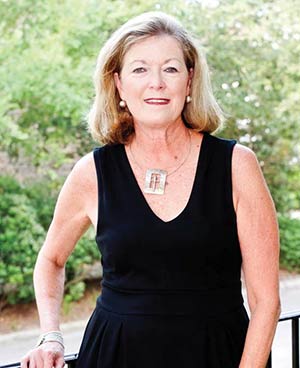 Real estate is hereditary for Pam Bishop. Her family has been in the business in Florida since 1952. It seems natural that she would become an agent, but she said she did not decide to seek a real estate job.
"It decided on me," Bishop said, explaining that a friend told her that she should work for him since she was so organized. "He told me I should become an agent."
She found that she loved it – and not just for the income – although she admits it "paid for a lot of tuition."
"I meet a lot of people and see a lot of beautiful homes," Bishop said, adding that helping people is the best part.
Bishop started in real estate in 1992. She earned the Dave O'Shaughnessy Award and was named a Realtor of the Year by the Charleston Trident Association of Realtors in 2007. In addition to real estate transactions, Bishop helps further her profession by serving on the CTAR board of directors.
She has seen many changes in the real estate industry since starting her career, most notably the advent of the internet.
"The internet has changed everything," Bishop explained. "It is good and bad. Not everything is true!"
It is a competitive business, but Bishop keeps her edge through "tradition of personal service."
"I like to work one on one," she said.
Although she prefers that approach rather than having a team, her daughter, Ellen, helps her meet her clients' needs.
She loves mentoring new agents but is not ready to retire just yet.
"I like what I do!" she exclaimed.
It is no wonder she has been an East Cooper Top producer since 1992.