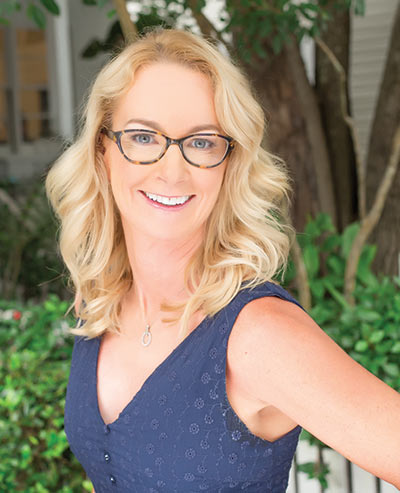 It's easy to see why Charleston is the No. 1 U.S. city for the seventh year in a row, according to the Travel + Leisure "World's Best" awards. Incredible architecture, walkable waterfront parks, charming ambience and proximity to beaches all make our home appealing to visitors. For these reasons and others, many have chosen to become our neighbors. When it comes to finding the perfect home, Holly Culp, Realtor® with AgentOwned Realty, is ranked among the top 4% in Charleston for overall volume sold over all time.
"My success has grown over the years as I continue to expand my business, sphere of influence, relationships with other top-producing agents and knowledge of the real estate market," she said.
A proud member of the Charleston Luxury Group, Culp values working with other luxury agents on the marketing, pricing and negotiation skills necessary to sell high-end homes. Just last year, she was No. 1 in sales at AgentOwned Realty and awarded the Charleston Realtor of Distinction at the Platinum Level, having more than $25 million in sales.
Culp fell in love with real estate at a young age since her family moved frequently. Now, she is an expert at helping a wide variety of buyers and sellers achieve their ideal transaction with all types of properties. In 2019, her lowest priced sale was $145,000, and her highest was more than $3 million.
"It's a great time to consider selling, as inventory and rates are currently very low," she noted. "Occasionally, it can be difficult for buyers to find the home they love. That is where my experience comes into play. Sometimes I have knowledge of particular properties for my clients before they even hit the market."
Culp currently resides on a deep water property in Mount Pleasant and has a passion for waterfront homes. Her experience means she can shepherd clients through DHEC regulations, permits and more — as well as "share love and knowledge of living on the water with others."
"Most of my clients are referrals, which is a huge compliment to me and lets me know I am making the experience a positive one," she said. "I take pride in handling every detail and making the experience enjoyable for each client. My deals usually end with a big hug, and many of my clients become lifelong friends. We also have some really great client parties each year, so I get to see them continually."
By Juli Kaplan