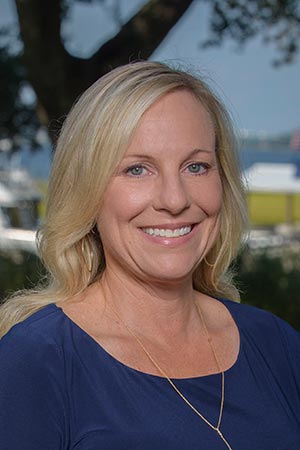 Michelle Austin at the Carolina One Real Estate-Presson Moore Group is known as a full-service Realtor with a vast background assisting first-time home buyers who have been searching hard for that beautiful home or plot of land to call their own.
A former elementary school teacher and a lifelong resident of Mount Pleasant, Austin graduated from the University of South Carolina and became an elementary school teacher in the Charleston school district. Following that career, she moved on to managing a residential appraisal company for more than a decade, working in property and casualty insurance for almost 10 years.
Incorporating her extensive knowledge of the Lowcountry and confidence in her knowledge in an ever-changing market, this full-service Realtor also handles luxury properties and land sales. She explained, "In particular, I utilize my knowledge, energy, experience and strategies for residential home buying and selling in this unique market."
Among all the decisions and sometimes confusing first steps facing first-time home buyers, Austin advised approaching this undertaking by being aware that it matters who you call — and getting pre-qualified can make the process much easier.
An active member of her community and the mother of two daughters, Austin is also a devoted and avid runner.
By Eileen Casey