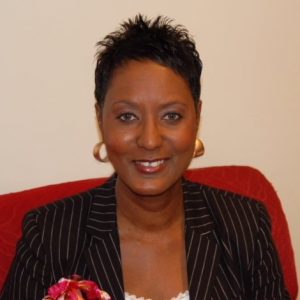 After joining Carolina One in 2017, Sharon Hartwell began to build a promising career as a Realtor.
"This is an exciting time to be in the real estate industry," Hartwell said. "I wanted to get involved now because the industry is continuing to evolve in so many ways thanks to technology. It has transformed the way real estate works, allowing clients to be more knowledgeable and providing a more productive, interesting way to interact with clients."
Born and raised in Charleston, Hartwell knows the tri-county region well and particularly enjoys aiding first-time home buyers in the process of locating and purchasing their first property. Aside from her work as a Realtor, Hartwell also specializes in tax-preparation and tax-representation services for individuals and small businesses, earning the highest credential offered by the IRS – an enrolled agent.
"As an enrolled agent representing taxpayers before the IRS in audits and collections, I have honed my skills as a strong, effective negotiator, and I bring this skill set to my real estate profession for my buyer and seller clients," stated Hartwell. "I often say if I can negotiate with the tough IRS on behalf of taxpayers, I can certainly negotiate successfully for all of my clients."
When seeking a Realtor in the Charleston area, Hartwell is a top choice amongst residents, as she is very dedicated to her clients and an excellent problem solver. Determined to provide each client with the best-possible experience, Hartwell is knowledgeable and effective in her work.
"My focus is not on making the sale," she explained. "Making the sale is already inherent to the process  you bring the right buyer and seller together, and the sale makes itself. My focus is on providing a positive and exceptionally satisfying experience."
And her clients can attest to this, with one local saying, "Sharon wants what is best for her clients and delivers the same."
Another Charleston home buyer summed up her experience: "Sharon understood what I was looking for and made the whole house-hunting experience extremely simple and straightforward."
For more information on how Sharon Hartwell can help you, visit https://sharonhartwell.carolinaonerealestate.com or call 843-853-5610.