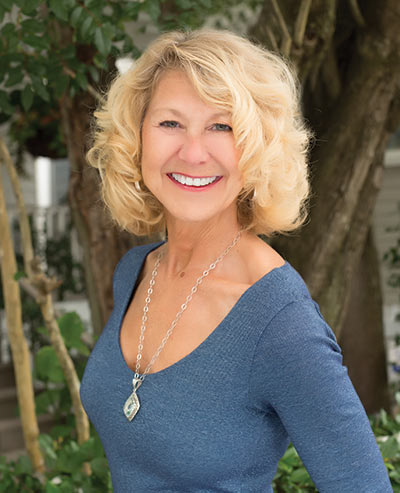 Carolina One Realtor Suzie Smith has a love for the area that just cannot be matched. She is a Southern girl at heart, and it shows with every client she represents.
"It is just the entire process of selling a home that drives and excites me every day," explained Smith. "When I walk into a home, I can immediately get a sense of what looks good where and how to make the house into a home for the people I represent. I guess that excitement is relatable to my clients!"
She traces this love back to time spent with her aunt, who was a Realtor when she was younger. "I have always loved real estate," she remarked. "Even before I became a Realtor, I would often stop at open houses just to see them."
Although Smith is a native of South Carolina, she has not always lived and worked in the area. She spent much of her earlier career up and down the East coast — from the Washington D.C. area to New York. During that time, the Lowcountry has expanded and become more of a melting pot, making Smith's prior experience a real boon.
"I feel I am really able to relate to a wide range of people because of that experience," she said.
Throughout her 15 years working in real estate around Charleston, Smith has seen ups and downs in the market. Most recently, after the quarantine went into effect, she noticed a slight downturn. However, everything started heating up when summer approached — including five consecutive weeks of record sales during May and June.
"There is a ton of opportunity in the Charleston area," she noted. "People love it, and whether you are looking for a modest home or something larger, this area has it."
Smith admitted she cannot take all the credit for her tag name, "Pet Friendly Realtor." It all started while she was an exhibitor at the Mount Pleasant Expo last year. There were several rescue dog groups, and Smith decided to bring her own rescue dog to join in the fun. With that, a new idea was born.
"I loved it because people really do take their dogs into consideration when purchasing a property," she said.
Even with all her success, Smith said she will never rest on her laurels.
"I've been described as tenacious, and I have always had a drive to succeed. I apply that to any of my endeavors."
By Stephen Boyer