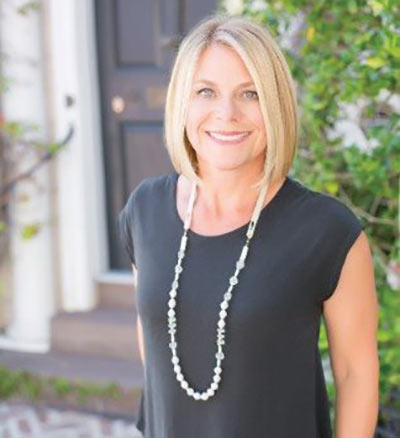 In 2019, Amy Templeton was awarded the top spot in sales for individual agents at Carolina One's Mount Pleasant North office. Her success can be credited to her years of experience and negotiating power, which she acquired from her background in business.
Partnered with charisma, warm personality and a wealth of local market knowledge, it's easy to see why Templeton has been crowned one of Charleston's top candidates for representation of home buyers and sellers.
Templeton separates herself from the rest by going above and beyond for her clients. As a buying agent, she is well-acquainted with multiple areas of town and loves to help clients integrate into the community. In addition to her wealth of local market knowledge, Templeton can dish out details on local schools, soccer leagues, volleyball travel teams and more, thanks to raising two children in the area.
As a selling agent, her top priority is understanding her client's financial goals. She understands the significance and the value of marketing her client's homes to ensure they attract the best possible buyer. Templeton brings in professional photographers and videographers to her sellers' homes and helps with staging furniture when needed.
"My background in marketing has allowed me to help clients reach their goals," she said.
By Rebecca MacNeal
Read More
Amy Templeton: A Wealth of Real Estate Experience and Expertise