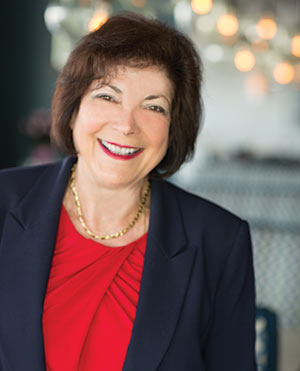 Catherine Marshall is an award-winning real estate agent with over 15 years of experience in her field who has always been dedicated to doing an excellent job for her clients. In recognition of her achievements, she was honored as a Charleston Trident Association of Realtors' Realtor of Distinction in 2014. She helps her clients, who describe her as "patient" and "thorough," with their real estate needs as a Realtor with Coldwell Banker Residential Brokerage.
Marshall began her career in New York after studying management and communication in college. She was a manager of law firms for many years, and it was in this role she realized her love for working with people and developed her exceptional attention to detail.
After becoming a real estate agent, Marshall's education didn't stop. She earned several real estate designations and is now a Certified Residential Specialist (CRS), a Strategic Listing Specialist (SLS) and a Senior Real Estate Specialist (SRES). The SRES designation means that Marshall understands the needs of seniors and is better able to help people 50+ buy and sell their homes.
"Working with seniors requires a lot of sensitivity to what people feel as they're getting older," said Marshall. "Many seniors today want to age in their home."
Marshall is a member of National Aging in Place Council (NAIPC), an organization that offers support to seniors who want to do just that. As an SRES, she feels she has a responsibility and an opportunity to help seniors decide if aging in place is right for them.
Marshall was initially drawn to real estate by her love of helping people and her love of houses.
"I doodled and drew houses since kindergarten," she said. "A little house with a chimney and trees. That's all I drew."
Though she didn't know it at the time, that childhood pastime has translated into a fulfilling career.