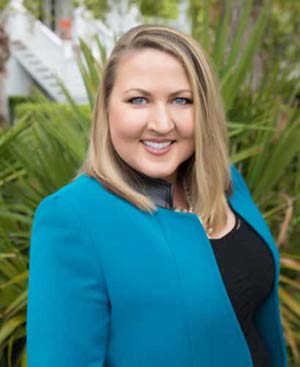 Working for a company that gives back and represents her beliefs is both motivating and meaningful for Ellen Frazier of Movement Mortgage.
She has been in the mortgage industry since 2004, and since January 2017 she has been with Movement Mortgage, which has been recognized as the fastest-growing private mortgage bank in the United States.
Founded in 2008, Movement Mortgage exists to love and value people by leading a movement of change in its industry, corporate culture and communities. The company has an innovative mortgage process and referrable experience, which begins with upfront underwriting and a seven-day loan processing goal.
"I work for a faith-based company," said Frazier. "Joining an organization that aligns with my core values and knowing that my 'why' is being fulfilled in everything I do makes such a difference – professionally and personally."
"Helping home buyers on their journey to home ownership and, for many, achieving the American dream, is what I love most about my job," she said.
Frazier has been living in the Lowcountry since 2011. She said the history, the charm of the city and being surrounded by water are the elements that she and her husband, Derrick Stout, enjoy most about the Charleston area.
Giving back and serving the community is important to the company and also to Frazier, who serves as director of the board for the Mortgage Lenders Association of Greater Charleston. Locally, she has supported Habitat for Humanity, Lowcountry Food Bank, Birthdays for All, One80 Place and Camp Rise Above. Movement Mortgage – which employs more than 4,000 people and has more than 500 branches nationwide – has reinvested over $27 million into communities through The Movement Foundation.
"What our nonprofit accomplishes globally motivates me to walk through the door every day," Frazier said.
Her advice to other businesswomen?
"Practice excellence and have integrity in everything you do. Be fearless, be persistent, but, above all, always be kind!"
By Pam Brownstein