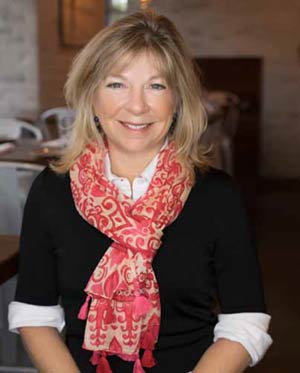 Since 2004, Gay Slough has assisted buyers, sellers, investors, locals and retirees in finding or selling just the right property. She serves Mount Pleasant, Sullivan's Island, Isle of Palms, Charleston, Daniel Island, West Ashley and James Island.
Working in real estate involves communication and negotiations, not only with clients but also with attorneys, bankers, inspectors and repair contractors. From first meeting the clients to the closing table, Gay's goal is to complete the transaction successfully.
Gay's previous 23 years of experience as a local chef and restaurant owner bring integrity and excellent customer service to her real estate clients. Her love of home decor and interior design attracted her to real estate and made a great career transition after she sold her restaurant in 2003.
Gay has lived in the Charleston area for 30 years, after moving from Winston-Salem, North Carolina, in 1988. She commented that it is understandable why so many people move to Charleston – the arts, sports, industry, hospitality, beautiful beaches and a lively downtown.
Gay's business runs on new clients, past clients and referrals. Check out her testimonial page on her website: www.gayslough.com. Feel free to call her at 843-452-9708 or email gslough@carolinaone.com. You can also contact Gay if you know someone who needs a Realtor outside of the Charleston area. Carolina One has a worldwide referral program throughout the United States or across the pond. Gay can help with vacation rentals as well.
The Real Estate market in Charleston is strong and growing. You want a dedicated and experienced Realtor to guide you throughout the process. Gay's motto is "a house is a building but a home is a feeling."