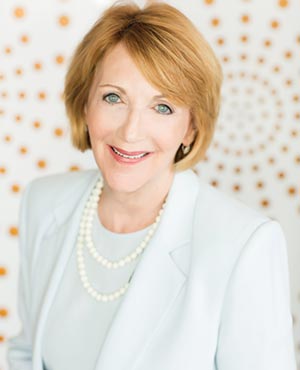 Honesty and reliability – these are traits that matter most to local real estate agent Jane Milner. Milner attributes her success as a Realtor to her immaculate attention to detail, her integrity and her ability to nurture relationships with clients from all over the country.
As an agent with William Means Real Estate, Milner's credits in the industry include Realtor of Distinction, Accredited Buyer Representative and Certified International Property Specialist. She has been a part of the Charleston community for over 30 years and places her work with potential buyers and sellers in the highest regard. Milner markets herself through her extensive referral network of friends, colleagues, builders and architects and, most importantly, finds joy in introducing new people to the area.
Having lived in neighborhoods including downtown Charleston, Sullivan's Island, the Old Village and, currently, I'On, Milner said: "I have a great sense of what neighborhood might be the perfect fit for my clients. In our thriving local market today, I distinguish myself as a Realtor who prioritizes the needs of my buyers throughout the entire home buying process. I pride myself on helping make my client's dreams of a new home come to life."
"I have been fortunate to have sold two of the most expensive homes on Isle of Palms and Wild Dunes last year," she added.
Friends and family continuously told Milner that she would be excellent in the real estate industry, and, after years in the non-profit world, her heart finally told her that she should listen. Being a mother of two daughters and a grandmother of two vibrant grandchildren, she understands the importance of putting down roots for you and your family.
"Bloom where you are planted" is her motto, as her mother used to always say.
By Pamela Brownstein