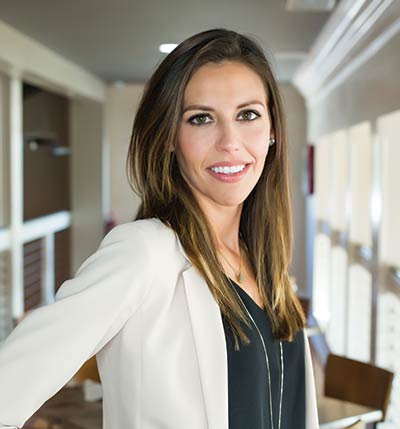 The year 2010 marked the beginning of a rising career for Jessica Sciortino as a Realtor®, paving the way for her to join the team at D.R. Horton in 2014. Sciortino has since become a sales manager and broker-in-charge for D.R. Horton, which provides luxury homes with high-end features and elevated designs.
"I believe my success is a result of my love for the job," said Sciortino. "I value being an integral part of the building process through plan development and design selection, as well as involvement in the marketing and sales of newly constructed homes. … I take my role as a broker-in-charge seriously, as it is a priority for us to ensure that all of our new-home specialists are offering the utmost customer service in every transaction."
D.R. Horton, established in 1978, is America's largest new home builder by volume, along with being recognized as America's No. 1 builder for the past 17 years.
"We take pride in building homes for every stage in life. In general, we have a strong real estate market in Charleston due to the influx of individuals moving to the area for work, retirement and the quality of life the Lowcountry has to offer," said Sciortino.
By Stacy Domingo