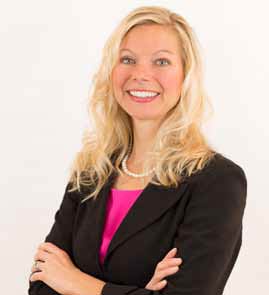 A successful mortgage loan officer for 17 years, Kelly Phillips knows how to make buying a home a positive and pleasant experience.
"A home purchase is one of the largest investments we make in our lives. It should be a positive and exciting experience. My focus is to help ease the transaction and eliminate the stress," she said.
The loan application process can include a great deal of back and forth between the homeowner and the loan officer. Phillips and her team work diligently to keep the process moving along smoothly.
Phillips attributes her success to several key elements: a sincere desire to help people, extreme focus, determination, expert product and guideline knowledge in an ever-changing industry, effective communication and follow-through and surrounding herself with a solid team of professionals. One of Phillips' greatest strengths is her firm grasp of the concept and practice of time management.
"Timeliness is the biggest hurdle. If loan requirements are not ordered and reviewed in a timely manner, you will not have a timely closing," she said.
Outside of the office, Kelly can be found practicing Yoga, running, fishing and spending time with her family.
By Michael Cochran
Read More:
Kelly Phillips Changing Course