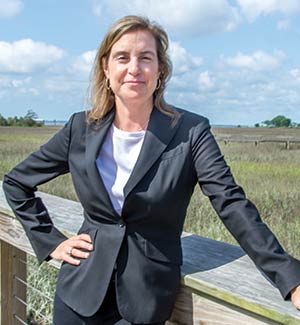 After graduating from Clemson University, Kimberly Lease accepted a position in the corporate world. Knowing she was not overly excited about her choice, her dad suggested real estate.
Lease moved to Charleston and joined Century 21 Properties Plus, which she chose because of the outstanding tools and support the company provides.
Lease has earned several Realtor designations. She is an Accredited Buyer's Representative, Certified Residential Specialist, Accredited Luxury Home Specialist and Fine Homes and Estates Specialist. One of her recent clients emphasized that Lease's "high level of professionalism is only outshined by her charisma and thorough knowledge of the business."
Another client exalted her handling of a difficult seller who breached the contractual terms several times during the process. Nevertheless, Lease prevailed and her client was able to buy the home. Still another home buyer enthusiastically recommended Lease, recalling that although "she had other clients at the time, my wife and I always felt like we were the most important client she had."
While always the ultimate professional, Lease has some quirky stories. These anecdotes showcase her ingenuity and sense of humor. On one occasion, she was locked out on the balcony of a condo with clients and "MacGyvered" her way back in with a credit card. During another adventure, she found a man living in the attic of a home she had listed in downtown Charleston – he apparently did not think anyone would mind since he wasn't in the main part of the house.
Lease has proven she does not get flustered and always takes excellent care of her clients. She has successfully closed on more than 400 properties in her almost two decades of service to the Charlestonarea community.
By Ginger Sottile
Read More:
Leading Ladies: Meet Two Women on the CTAR Board
Kimberly Lease: All About the Client