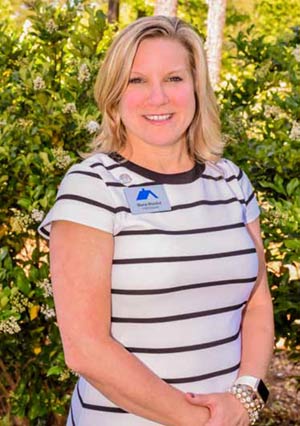 Maria Woodul has always been the type to take a risk in the name of success. The Carolina One agent moved to Charleston 20 years ago without a job or a plan, then stumbled into what would eventually become her lifelong passion: real estate. Of course, being young and unsure of her professional destiny in those early days in the Lowcountry, Woodul interviewed for a variety of jobs before taking a position in outside sales. She found that she liked sales – then, after an interview with Ryland Homes and obtaining her real estate license, she gained more clarity.
"I ended up in brokerage 14 years ago, so I've been in the field 16 years," she said.
Local Involvement
Woodul knew she wanted to get involved with her local community of Realtors, so she began volunteering at the Charleston Trident Association of Realtors fairly soon after becoming a broker. The CTAR provided a way to meet friends, learn more about her industry and have fun. Later, when the housing market changed in Charleston, Woodul found herself with a bit less time on her hands. She scaled back to spend time with her first child for a few years, but, by 2010, she was off and running again.
"A few years later, after my second child, it really skyrocketed," she said with a smile. "Nowadays it's all kinds of craziness."
State and National Involvement
Four years ago, Woodul was asked to serve as an affiliate for the National Association of Realtors. Because the Association has both state and national positions available, she soon found herself on the board of directors for the Palmetto State. She's also served on the South Carolina Realtors (SCR) board of directors.
"Locally, I have served everything from programs to entertainment to Legislature," she explained. "Statewide, I've served on the board of directors, and, as of now, I'm waiting to hear what committee I will get at the national level for 2019."
The First Conference in South Carolina for Women in Real Estate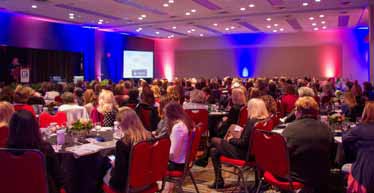 On March 8 – International Women's Day – 200 women gathered for the first annual South Carolina Women's Realtor Conference. Woodul helped plan the conference, a task she took on with heartfelt passion after being sought out by a few of her colleagues to help make it happen.
"Laura Derrick, our president, and Nick Krmydas, our CEO for the association, both called and asked if I would organize it," she explained.
The first conference was a resounding success, held in Columbia and well-attended by ladies who have been in the real estate field for years, as well as newcomers, according to Woodul. Guest speakers included Mount Pleasant resident and candidate for governor Catherine Templeton, Mayor Lisa Sulka from the town of Bluffton and Elizabeth Mendenhall, president of the National Association of Realtors. Lunch, door prizes and a fun networking happy hour rounded out a fantastic day, and Woodul looks forward to next year.
"We had a wealth of knowledge there," she enthused. "And it was sold out."
By Denise K. James