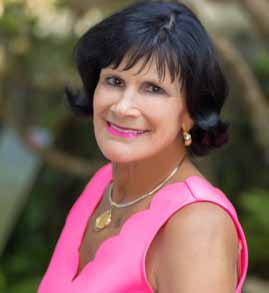 Real estate is family tradition for Nancy Carol Crick. She has been an active Realtor for almost four decades. Her parents were home builders and developers in Kentucky, so, after attending the University of Tennessee at Martin, she naturally followed in their footsteps. When her father passed away in 1999, she stepped up and took charge of the family business.
Crick moved to Charleston a few years ago. Family is still very much a priority; she moved here to be near her daughter, her husband and their two teenagers. When she is not out showing or listing a property, Crick can be found attending sporting activities, supporting her grandchildren as only a grandmother can.
She often quotes her father: "Tough times don't last; tough people do." He continues to provide her inspiration and she reminds herself that he also would say, "No prospects; no sales."
She feels blessed to be living near her family while continuing to pursue her life's work. Having been in the real estate business for generations, she has served parents, their children and now the grandchildren in their real estate transactions.
By Ginger Sottile