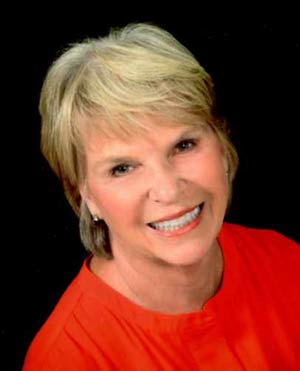 A Lowcountry resident for more than 33 years, Peggy Leete knows the local real estate market thoroughly and uses that knowledge to give clients an enjoyable experience, whether they are selling or buying a home. After 15 successful years as a teacher in Charleston County, Peggy joined the Carolina One team in 2003 and found a new calling.
"I love that I'm able to research, educate and help people find just what they're looking for," she said. "I help them get what they want, and that makes them happy."
Excelling in real estate, particularly in the Charleston market, takes dedication. Peggy understands this and stays ahead of the curve. She is a graduate of the Real Estate Institute, an Accredited Buyer's Representative and a recipient of Short Sale and Foreclosure certifications. Her own skills and qualities also earn the trust of her clients.
"I can be very tenacious. When there are obstacles, I have to find a different way of handling the issue, and I always try to do what's best for my clients," she said.
Peggy cited working with Carolina One as another key to her success and said the business model of the company is one she is proud to represent.
"The support they provide is amazing. The technology; the marketing; the legal aspect; all of it," she noted. "Their goal is to help agents. You put a call out for help, and someone is there quickly. They are there for you every step of the way."
Peggy is no stranger to being recognized for her diligence in helping clients find homes. She has been named a Realtor of Distinction, an East Cooper Top Producer and even Orientation Committee chairman of the Charleston Trident Association of Realtors. In her spare time, she is active in her church, sings in the choir and participates on the Hope House Mission team. A true people person, it shows in both her personal and business relationships.
"I love what I do," she said. "I'm passionate about it, and I feel very fortunate to work with the people I do."