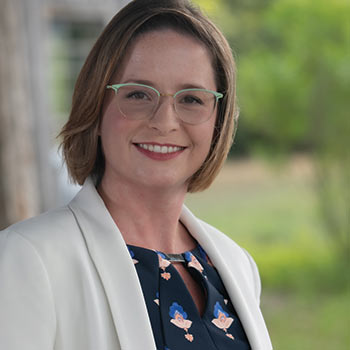 On Ruthie Ravenel's first day as a Realtor in the family firm at Daniel Ravenel Sotheby's International Realty, she knew the uphill battle she faced from just her name.
Her family had long been associated with Lowcountry politics and real estate, and her venture into the industry came with raised eyebrows and assumptions that the path for her to succeed had already been paved.
Now, almost a decade later, Ravenel no longer worries about assumptions. Regardless of her family name, she is one of Charleston's premier Realtors for any kind of property.
"Real Estate combines my two favorite things— meeting new people and showing them around town," Ravenel said. "The market here is incredibly diverse and there truly is something for everyone at every price point."
On any given day, Ravenel might show units priced around $1.5 million. On the same day, she might take clients through new neighborhood homes starting in the low $300,000s. Since Charleston County is loaded with many antebellum homes and a number of beach or waterfront estates, she might be marketing homes ranging from $2 million to $7 million. In every case, Ravenel finds clients with different ideas about their kind of dream home.
"No two days are alike," she said. "And I am constantly learning from my fellow agents, my clients and the market as a whole."
The proof is in the pudding. In the last year, Ravenel's total sales of real property topped $82 million, placing her in the top five independent agents in the region.
"We have a strong demand because, while Charleston is overall an expensive market, a lot of people are moving here from even more expensive markets, such as New York, Chicago and California," she said. "Our market is still favoring sellers, due to low inventory, and my favorite part of the job is connecting clients and newcomers not only to a new home, but to their dream lifestyle."
It's a long way from when Ravenel started answering phones at the firm at age 10. Later in 2011, when she was learning the marketing aspects of the business, she found that she "had a talent for sales" and eventually transitioned into the position of sales agent.
"Since my father owns the firm, many people assume that I do not work hard for my leads and community contacts," she said. "The truth is that I have had to work doubly hard to prove myself worthy of the name, and the bar has always been set very high in my own mind."
Whether you call her Ruthie or Ms. Ravenel, chances are that once you have used her services, you won't care if her name is Smith, Johnson or Jones.
"I take my role as a trusted advisor very seriously and enjoy the long-standing friendships that follow," she said. "For me, a closing is the beginning of a relationship, not the end."
For more information, visit ruthieravenel.com, or call 843-696-8858.
By L. C. Leach III