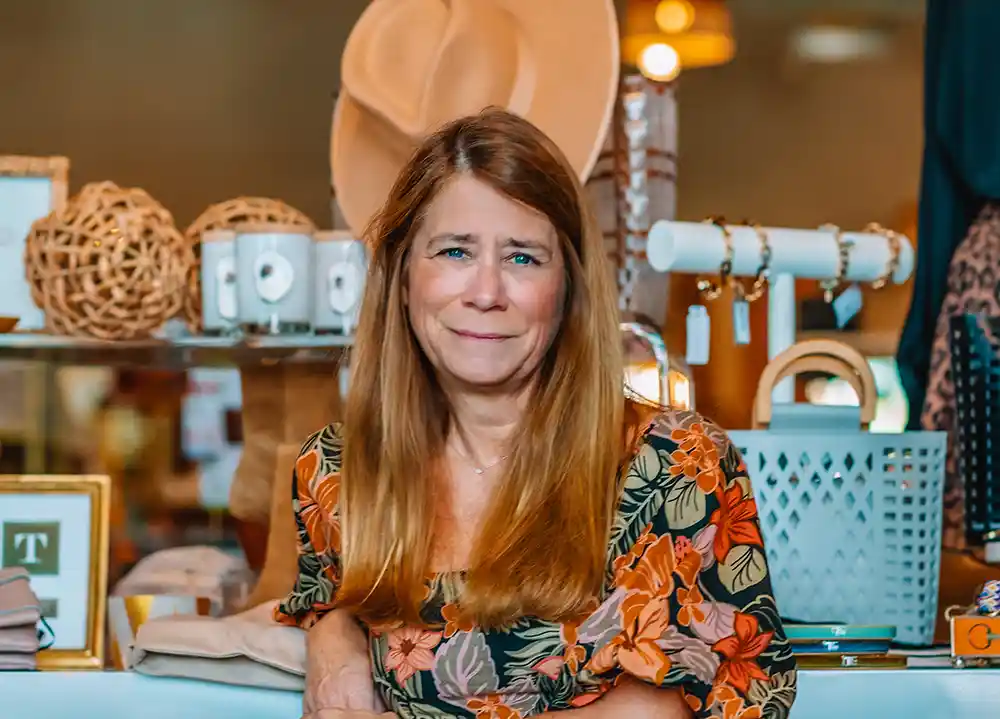 If you asked Martha Walters 10 years ago where she envisioned her business being in 2023, the answer likely would have been very different from her current reality. What started as a mobile boutique, offering embroidery and t-shirts, has turned into a three storefront women's clothing and gift shop. Two Cumberland has locations on dowtown's King Street, in Mount Pleasant and in Spartanburg, with sights set to open their fourth location on John's Island at the beginning of 2024.
The goal is to be a one-stop-shop for all things "women." The idea is that shoppers can pop in and find something to wear to a birthday party or a wedding — as well as find gifts for both. "We've worked hard to curate our clothes so that anybody can come in — any size, any age, any budget —and find something they love," said Walters.
Since its inception, Two Cumberland has transformed into so much more. In recent months, they have expanded into formal wear, with a show room at their Mount Pleasant location. This space offers attire ranging from ball gowns to lavish selections of dresses perfect for any formal event. Bridal parties are welcomed with champagne into the perfect space to find the perfect dress. Surrounded by amazing employees and a supportive and encouraging family, Walters has grown Two Cumberland into a place every woman dreams to shop.
For more information, please visit TwoCumberland.com.
By Katie James