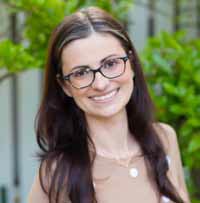 This May, as Sweetgrass Eyecare celebrates its fourth year in business, Dr. Emily Curry, owner and optometrist, will be celebrating her fourth year of realizing her dreams of owning her own private practice.
"I love what I do – helping people see better. The eye is far more complicated and intriguing than one could guess, and, with new technologies and new research, I'm always learning better ways of taking care of my patients," Dr. Curry said.
But Dr. Curry attests that Sweetgrass Eyecare's staff support is a vital component of the business' success.
"Tina Harbit has been a licensed optician for over 15 years and always goes the extra mile to help patients. Amber Beets joined us shortly after we opened and has a listening ear and can make anyone feel better or more comfortable when they are nervous or upset. Sandra Roberts just joined a few months ago and is eager to learn and loves helping our patients," she continued.
Most of all, Dr. Curry and her staff find joy in helping patients see the best they are capable of seeing.
"Vision is such a precious sense. To help someone improve their ability to see motivates us all to do the best we can for our clients," she said.
By John Torsiello